Skip to main content
Search
Jobs
Life at Expedia Group Blog
Back to blog posts
Career Check-In with Laura Gonzalez Lopez
Laura Gonzalez Lopez | Sr. Market Manager in Dublin, Ireland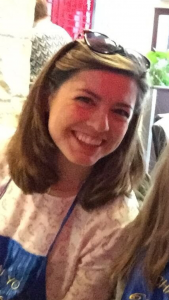 What does your typical workday look like?
My role is to work in partnership with hotel chains and help them optimise their distribution through our channels with products that best suit their needs. Once I've checked in with my team to oversee their progress, I then get in touch with my clients. This will involve looking at any reactive email requests, setting up meetings in the diary, and discussing how their business is doing, what's new and looking at the reports to understand market trends, performance, etc. I love the combination of analytical reporting and partner-facing time!
What have you enjoyed most about working at Expedia Group?
Every year in my tenure with Expedia Group has been different. I have looked after different clients and or markets, been part of different projects, and collaborated with several teams driving business initiatives. This has allowed me to grow and expand my horizons.
What makes your team unique?
We have really strong communication lines. Not only within our team (half the team is based in London and the other half is in Dublin) but also with our internal stakeholders. At any given point, I know what we're working on and what the teams we depend on are up to. Strong internal relationships are essential for our success as a team.
What accomplishment are you most proud of?
I have been lucky to be part of the talent acquisition for different teams within Expedia Group. I really enjoy recruiting the right candidates for the role/team and seeing them grow in their roles and progressing in their careers
Who has influenced you the most?
My mother has taught me a strong sense of responsibility and work ethic. I have the utmost admiration for women that thrive in their career and have a balanced family life at home. Being a working mom isn't easy. If you think you can have it all, don't. Think what's most important and make choices that support that.
How and where do you find inspiration?
We all lead busy lives. I find it very grounding to take the time during the week to appreciate the things around me. I try to look out for new things, people with different views and challenging situations, to see what I can apply for.
How did you learn to embrace failure?
I have learned to make decisions based on enough solid information to ground my logic. If the decision isn't the right one, I like to always go back and see what went wrong. Failure is part of success as long as you learn from it.
What is your favorite piece of career advice?
Lean on your strengths and keep developing your softer (weaker) areas.
Tell us about your favorite vacation?
South Africa. I went a few years ago with my husband for a couple of weeks and I left in awe of the country. To me, it was the whole package: good weather, beautiful scenery, good people, excellent food & wine, and I had access to the ocean! I truly recommend it to anyone, whether you want a chill or an active holiday.
What is your favorite weekend getaway?
Any European city within a short flight. Good company, plenty of sightseeing, and good food. Wine also helps 😉