Skip to main content
Search
Jobs
Life at Expedia Group Blog
Back to blog posts
Leadership Travel Series: A Glimpse at Sarah Gavin's Travel Itinerary
Our leaders love to travel too! Over the next couple months, we will be introducing you to members of our leadership team and hearing how they live and breathe travel at Expedia Group. Meet Sarah Gavin, Vice President, Global Communications & Corporate Brand, as she shares a glimpse of what her travel itinerary looks like.
Where are you going? And for how long?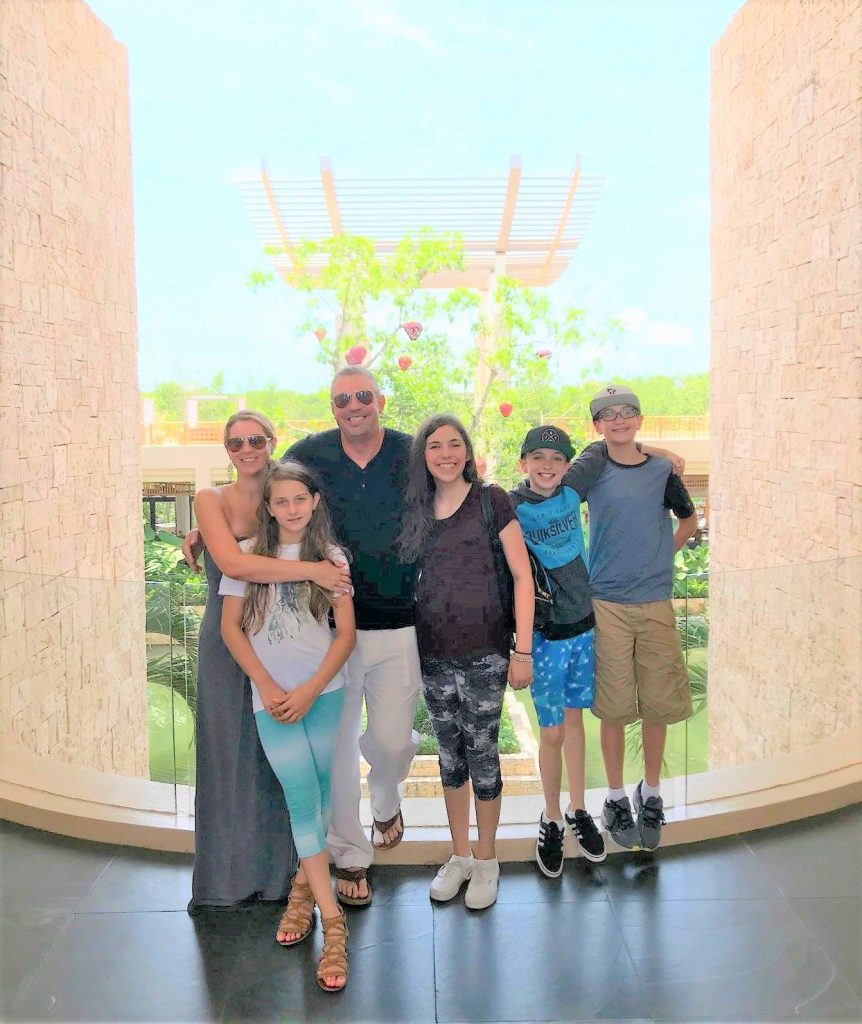 If I could only go to one place for vacation for the rest of my life, it would be Mexico… except I would bend the "pick one place" rule and spend half of my time in Cabo and the other half in Riviera Maya near Cancun. I need at least 5 days to really unwind but I'd love a week or more.
Do you like to plan or are you spontaneous?
I have two modes: overplan like it's an Olympic sport or show up and go with whatever the concierge recommends. The first is my M.O. when we travel as a family. I have four kids and they love being part of the planning process and knowing what's in store. They have a little bit of control freak in them – no idea where they got that! Every family trip I make a super fun itinerary, share it in draft form then refine it with the family's feedback. They each get the finished product the morning of the trip and we use it throughout the trip to see what we want to move around, add or skip.
On the flip side, the only planning I do when my husband and I go on a trip involves the flight, hotel and lots of shopping. We usually just unwind and go with the flow so it's fun to get to know the team at the hotel and get their recommendations. I plan all day every day in my real life so not planning is heaven.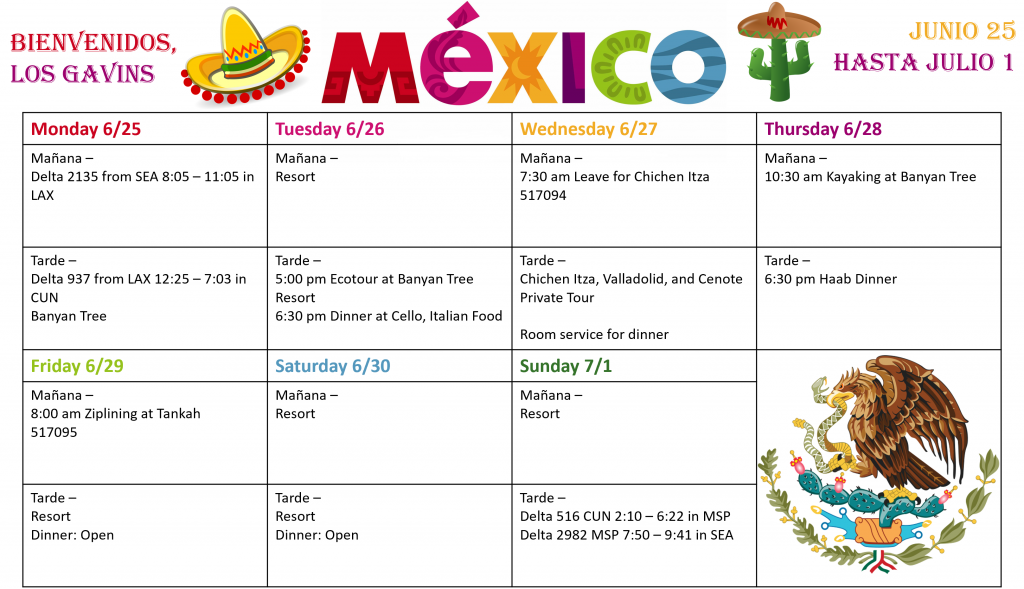 What are your travel essentials?
Eye mask and waaaaayyyy too many shoes (allegedly though if there is such a thing as too many shoes remains a Gavin household debate)
On the flight, you're in the middle seat between two famous people. Who are they and what do you talk about?
Bill Gates and Trevor Noah. It seems to me that the two of them, with the help of Michelle Obama, could pretty much save the world, so I would love to know, in this world they see of infinite ways to solve problems, how they prioritize what to do and then how they operationalize their plans.
Who are you on holiday with?
My big, loving, hilarious, blended family (with 4 teens!) and my fancy marketing exec husband or if I'm really lucky, my best friend who works in communications too.
It's time for an adventure sport, what do you choose and why?
Our family rule is that mom and dad pick the flight and hotel then each of the kids picks whatever activity they want. It helps everyone feel like it's their trip, not some lame family trip they got dragged on and we get to have a huge array of experiences like swimming in cenotes, ziplining, traditional cooking and tortilla making, whale watching and more.
You have a chance to give back, what community project would you do? And how has your experiences about our purpose at work shaped how you would contribute back?
Something where you have to roll up your sleeves and actually do something physical so you connect with the real struggles of the work and the people you're helping in a way you can feel and internalize. Working at Expedia Group in such a great job and living in the suburbs of Seattle, I'm very aware how privileged we are and I think it helps shape my kids hearts and minds when they get some dirt under their fingernails, so to speak.
—
Join our Talent Community
We're looking for outstanding talent to join us on our purpose to bring the world within reach. By joining our talent community, you'll have exclusive access to our latest opportunities, events, interview advice, and global insights from our Expedia Group leaders. Sign up now!