Skip to main content
Search
Jobs
Life at Expedia Group Blog
Back to blog posts
Looking Back, Together: Traveler Readiness
One year in from the onset of the pandemic when it was all hands on deck and what we learned from it all.
---
Raghav Gupta | Sr. Manager, Customer Journey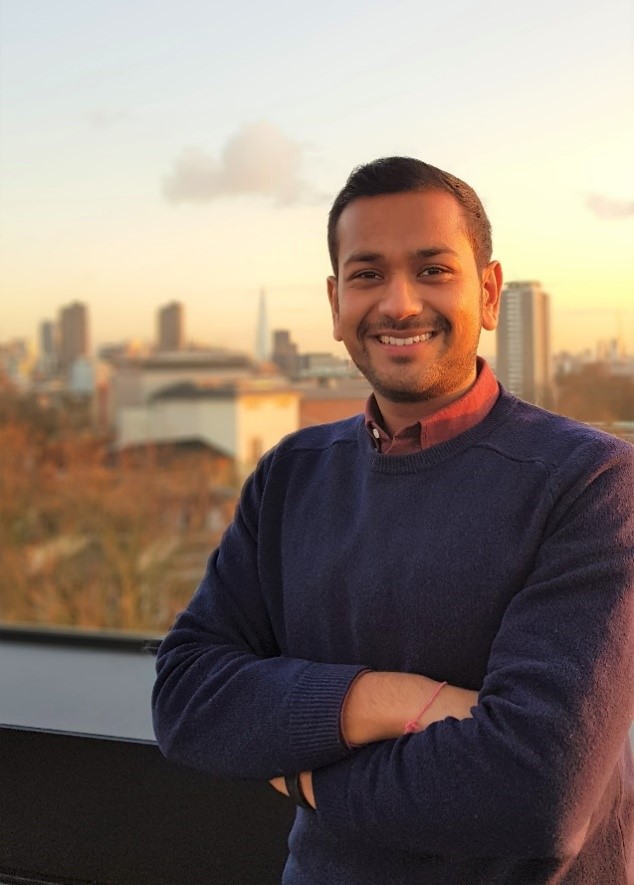 Related to COVID-19, what were some of the problems you and your team were trying to solve over the past year?
As the world started to make sense of the initial wave of COVID-19 back in 2020, countries and states all across the globe started to set up playbooks for the eventual opening of various destinations. It was clear that the way we travel was going to change, even if temporarily. Instead of worries about breakfast choices and seat selection, travelers were faced with dozens of pieces of new information, ranging from closed country borders and vaccine requirements, to mask mandates and capacity limits. To help our travelers in this new world, we needed to step up and help them successfully navigate this new information. To tackle this, we set up a Traveler Readiness Swarm that brought together people from various disciplines and functions across the entire company. I wore the hat of program manager to keep all the disparate parts of the swarm on track.
What were the challenges you had to overcome to develop solutions for those problems?
As the swarm developed into a cross-brand unit, it became critical to understand the various capabilities available to get the right information into travelers' hands, and make sure the various stakeholders – and there were many – were on the same page. Initially, in the absence of an immediately scalable solution, various teams came together to manually research and aggregate the information related to travel restrictions. In a dynamic environment where this information was changing rapidly, it proved to be a herculean task.
Another challenge was developing broad coverage and consistent display of this information across the relevant touchpoints in the customer journey for ease of consumption by our travelers.
What are you most proud of?
My first step as program manager for the swarm was organizing capability walk-through sessions to understand what the various groups brought to the table and to get stakeholders on the same page. This was helpful in figuring out the lay of the land and identifying gaps that in turn helped us define the long-term exit strategy for the swarm. Once that was defined, the key partners were able to develop solutions to tackle the challenges highlighted above, and I am pleased that I was able to keep it all on track by supporting them along the way. I did that by setting up a regular working group and defining outcomes for it, building analytical muscles to monitor and share customer trends, providing updates as factors changed and helping the teams overcome roadblocks along the way.
In the end, we launched a COVID-19 Advisor Tool across Expedia Group sites that provides instant access to important COVID-19 information powered by our partner, Sherpa, based on origin and destination. More than 1.6 million travelers have utilized the tool since November 2020. While the swarm is coming to a close, I'm proud of all we've done for our travelers and that "traveler readiness" will continue to be an ongoing priority within Expedia Group as we move through the various stages of recovery.
Of our 5 Values – Choose Fearlessly, Force Simplicity, Include Consciously, Trust Each Other, Go Get What's Next – which did you or your team most embrace? Why was that important?
I feel that this swarm was set up on the backdrop of our value 'Force Simplicity', as it was all about how we can take complexity and simplify the experience for people seeking guidance in destinations they hope or plan to visit in the future as the lockdowns were eased or lifted.
However, for any multi-disciplinary group to thrive and survive, it is important to 'Include Consciously' and 'Trust Each Other' and the traveler readiness swarm practiced these values. With limited capabilities to tackle such a novel problem, it became imperative for us to bring people from various brands and functions together to seek out diverse ideas to unlock solutions that had cross-business implications. Moreover, teams were accountable to each other to streamline the back-end process that in turn helped deliver a cohesive customer experience.
Personally, what have you learned over the past year? When you think back to the past year, are there any memorable moments that stick out to you?
As has everyone else, I have used last year to reshape my mental models and one of my mantras has been to plan less and try to live and maximize each day as it comes. This was etched further in my mind after I came across this quote by a serial entrepreneur Naval Ravikant – 'Don't take yourself so seriously. You're just a monkey with a plan.' I truly enjoyed the Expedia Group mental wellness keynote by Dr. Michael Gervais and practiced the mindfulness principles that he shared. Also, the regular check-ins and updates by our CEO, Peter Kern were super helpful to keep me going during a tumultuous year.
In one sentence, what would you go back and tell yourself at the beginning of the pandemic?
Take a deep breath, calm your mind and this too shall pass. The bell curve shape is there for a reason and things do get better, always.
__
Join our Talent Community
We're looking for outstanding talent to join us on our mission to power global travel for everyone, everywhere. By joining our talent community, you'll have exclusive access to our latest opportunities, events, interview advice, and global insights from our Expedia Group leaders. Sign up now!