Skip to main content
Search
Jobs
Life at Expedia Group Blog
Back to blog posts
Recognizing Tina Hodges for Diversity and Tech Leadership Excellence
Tina Hodges | Director, HR
We asked Tina Hodges, about her passions and how she got to where she is today. She will be receiving the Leadership Excellence in Technology award at the virtual National Diversity & Leadership Conference this week.
Congratulations on the award! Please could you tell us a bit about yourself and what led you to a career in Human Resources in the technology sector?
Thank you! I'm very appreciative of the recognition and support from the Expedia family.
A little about me – I didn't follow the traditional HR route. My background is in finance and supply chain. I stumbled into HR while working as a Chief of Staff/strategy role and found myself most excited about the people side of things (inclusion & diversity, workforce planning, engagement, etc). At that point, I decided to go back to school for a Master's in Industrial Labor Relations. Since then, I've worked in a variety of HR leadership roles within the tech sector. I've always been drawn to tech because of the fast pace, innovation, and amazing minds I get to work with on a daily basis.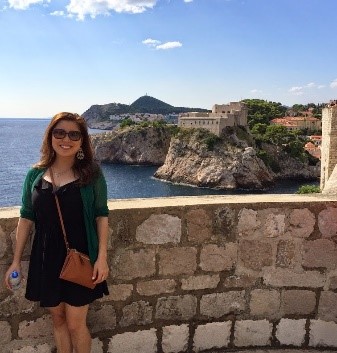 How would you describe your leadership style?
I strive to be a servant leader. I believe in enabling others to achieve their goals and to help connect people's passions with the work they do day-to-day. It's a privilege to empower employees to be their best selves.
How would you describe your career journey as a female, Asian American in the technology industry? Share with us your career highlights as well as the challenges that you face and how you have overcome them.
My journey (like many others) has come with its fair set of challenges and highlights. I've been stereotyped and passed over for opportunities because of my gender and ethnicity, with comments like "you should think about a technical field like engineering since you're good at math," "you're reserved because of your culture," "your English is quite good for someone who's not American," "women can be sensitive, you should grow thicker skin," and so forth… In reality, I'm good at math, but not great. I'm reserved because I'm an introvert. I speak English well because it's my first language. I'm sensitive because I have been shaped by my experiences, which have taught me empathy for others. These generalizations are usually comments or feedback intended to be helpful or funny, and seemingly innocent. However, it creates a deep divide among peers, leaders, opportunities, and more, that shouldn't exist.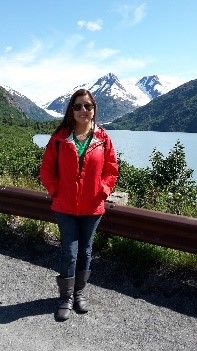 Even with these obstacles, I've had some great highlights over the years. I've had the opportunity to progress in my career, to work on meaningful projects and roles, and to lead some amazing and talented teams. This wouldn't have been possible without the allies and advocates that have helped guide, support, empower, and mentor me personally – for that, I am filled with gratitude and humility. For those who have experienced inequality or inequity, I encourage you to be an advocate; for others, become come an ally. Together, we can use our voice to educate, raise awareness, and lead by example.
We're hoping travel can return stronger, and safely, in 2021. Where is the ideal place for you to first try out your new travel perks?
Korea – I would love nothing more than for my husband and son to experience the rich culture of my birthplace.
---
The National Diversity and Leadership Conference is one of the largest diversity conferences in the nation and offers extraordinary networking opportunities, professional development, and critical conversations surrounding diversity and inclusion. This year's conference will take place virtually on April 28-29. More information can be found on their website.
__
Join our Talent Community
We're looking for outstanding talent to join us on our mission to power global travel for everyone, everywhere. By joining our talent community, you'll have exclusive access to our latest opportunities, events, interview advice, and global insights from our Expedia Group leaders. Sign up now!