Skip to main content
Search
Jobs
Life at Expedia Group Blog
Back to blog posts
May: Month of Virtual Learning
This past month, the Expedia Group Learning teams offered a month of online learning to help employees stay connected and continue growing during these challenging times. Everyone had access to a variety of online, self-paced, and bite-sized learning in the areas of: Business Acumen & Emotional Intelligence, Tech Skills, Mental Health, Inclusion & Ally Skills, Leadership and more. A few Expedians share about the courses they took and why continuous learning is important to them.
Jackie Seifert, Sr. Project Manager
Hello! My name is Jackie Seifert, and I am a Sr. Project Manager on the EFI (Enterprise Finance Initiatives) team in Corporate Finance. I've been with the company for 10 years: 5 with the Travel Partners Group (TPG), formerly Lodging Partner Services (LPS) and 5 with Corporate Finance.
I recently took the Virtual Learning course on Ally Skills. It was really good, and very, very enlightening. The instructors were very engaging and inclusive; a great team.
I hadn't really ever thought about being an "ally" and when the course was offered I thought it sounded interesting. I really thought it was about how to be a better business partner with the people you work with. In many ways, it was about that, but it was more than that. It was about how to be an ally in situations where another person, who might be different from you, feels uncomfortable, or even threatened in certain situations. It made me look at things from another's perspective, in ways I haven't thought of before.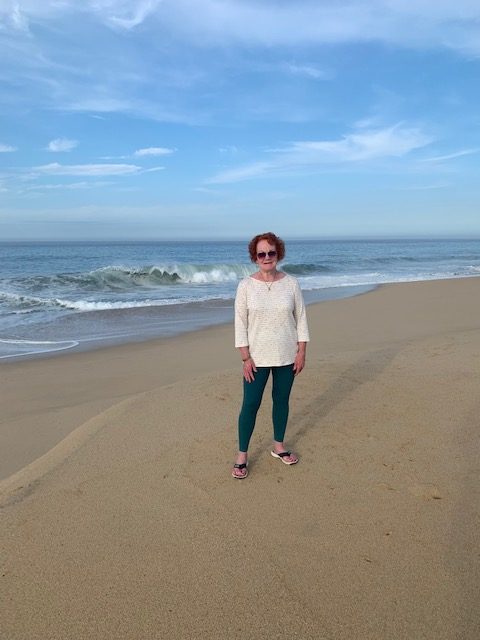 What are the things that you can do or say that may ease fears, or make someone feel more included? What are the things you can do or say to help you better understand that person's feelings? Just some things to think about in our daily interactions that can helpful.
It is amazing to be in a company that provides this kind of learning, which is outside the norm of the "tech world." We are indeed in challenging times, more so than ever before. To be able to expand my world and learn new things, and ways of dealing with things has always been important to me. Never more than now.
Nicola Fattore, Lodging Partner Associate
I'm Nicola, an Italian living and working in Prague as a Lodging Partner Associate (Market Operations); my primary goal is assisting our hotel partners in managing the account of their property.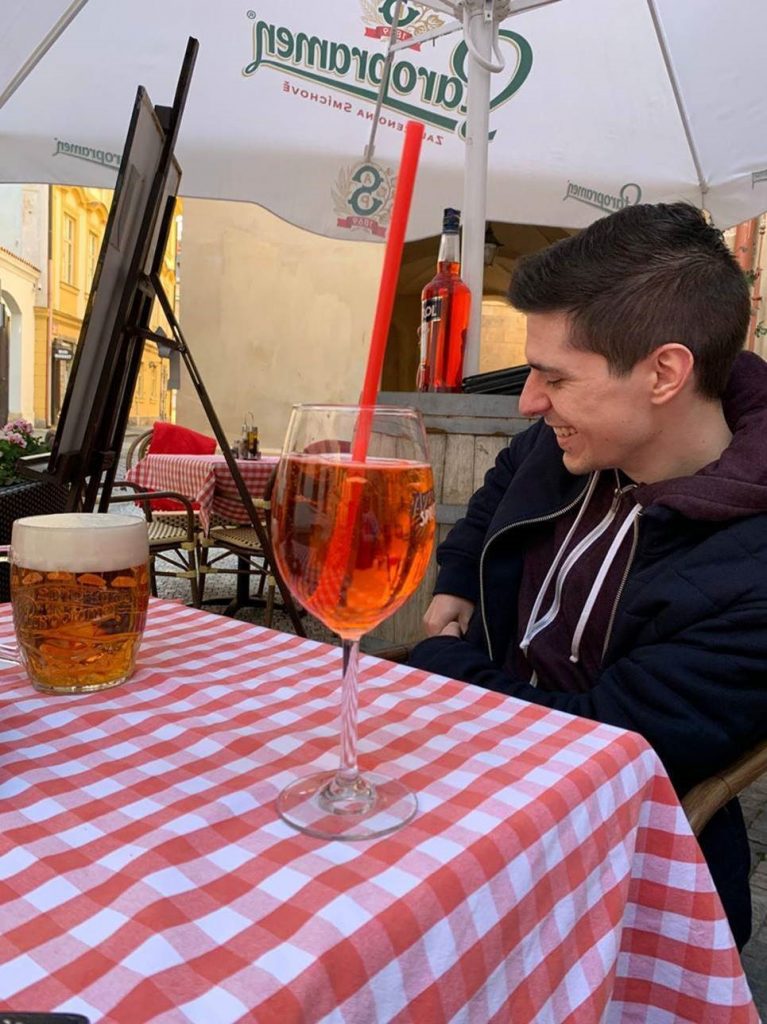 Thanks to the initiative May: Month of Virtual Learning, I attended these webinars: Wellness and Nutrition – Investing in your Mental Wealth – Centered Mind – Ally Skills Building, and more to come: HERO (Positive Psychology) and Emotional Intelligence. I enrolled in these because I'm curious about overall health, how to preserve it especially in this crazy period, how to get it back in case of loss and how to foster it to our close ones. I learned how to define a proper diet from an improper one, how food is directly connected to our mood and consequently to our mental health, how routines can save us from the chaotic situation caused by COVID-19, and how to take steps towards a diverse and inclusive workplace. Apart from real knowledge, the biggest takeaways are the opinions and experiences shared by the moderators and the participants, their insights have been really valuable for me and for my continuous development!
I'm glad we have the possibility to learn new things so often, I am grateful for that. Learning brings so many opportunities, so many suggestions and so many resources to live a better life. May: Month of Virtual Learning is for everyone, and it's nice to see new hires and senior management in the same "classroom."
After all, we are what we learn.
Chiara Montanari, Scrum Master
I am Chiara Montanari and I am a Scrum Master for Hotels.com. I belong to the Project Management Office (PMO) team and I am currently supporting two development teams within the Landing area.
I attended the Napkin Math course and enrolled for a few others as well. I chose this course because, even if it's not strictly related to my daily work, I've always been interested in math and I thought it would be a great chance to better understand the Expedia world – at least at a high level!
I get lots of inputs on what key elements to consider, what approaches to follow, and what things to bear in mind when evaluating new ideas. And these can be applied in any kind of context, not only to the Expedia business.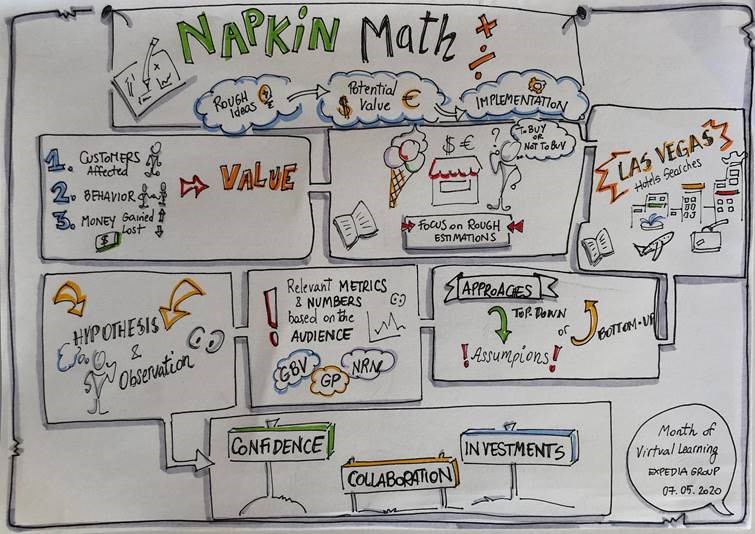 Apart from – obviously – broadening your knowledge, continuous learning is important to be always stimulated and have your mind fed with fresh content, not becoming numb.
Having these free courses and resources accessible to everyone is extremely useful. It gives me the chance to easily take care of my personal development, and it is a way to alternate our daily routine of this time as well as getting to know some colleagues from different locations!
—
Join our Careers Community
Expedia Group's Careers Community is a great way to learn about new opportunities and receive important job communications and updates. Sign up now!