Skip to main content
Search
Jobs
Life at Expedia Group Blog
Back to blog posts
Sales Careers at Expedia Group – Meet Felix
Felix is a Corporate Sales Manager in our business travel brand, Egencia in our Hamburg office. He joined in 2016 and one of his proudest moments was bringing "one of the largest furniture companies in Germany" on board with Egencia.
A typical day for an Egencian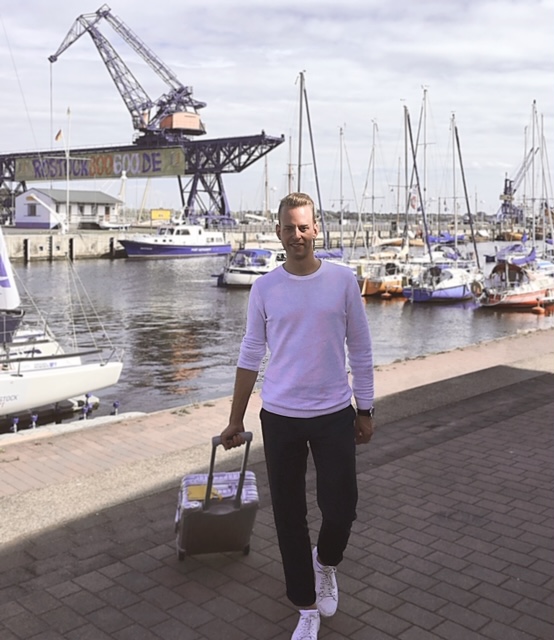 "I usually start at 8.30am with meetings, prospect calls or meetings with different companies and clients." Sometimes he meets some of his colleagues from the Hamburg office and they have lunch together. The relaxed nature of his daily routine is what keeps Felix here, "I am always able to decide for myself how my day looks like. That's one of the most important points for me and why I love working here."
"I really like the work life balance at Egencia." Says Felix. "I'm able to work from home and I value the flexible working arrangements so that I'm able to have the right balance between work and my private life."
Why would Felix recommend a career within his team?
"The stand out aspect for me is the 'team spirit' at Egencia. It doesn't matter what country you're working in, what nationality you are, the color of your skin – we are one team – and every team member and manager are there for you if you need support. At Expedia Group, we're open, honest and we live like that every single day to reach our targets and continue to be successful together."
Felix joined the Egencia team in 2016 and has stayed because of our unique team spirit, "we're one team, we help each other, and our managers are always available if we need support. Our on-boarding experience is extremely supportive to ensure our new joiners have an easy transition."
What makes Expedia Group a great place to work?
"Every day is an adventure. I am working for one of the world's largest online travel companies. We never stand still and are constantly developing and investing in technology and user experience to continue to get better. We're extremely passionate and believe that we're one team – so you'll be welcomed at any time, in any office around the world. For me, that's what makes us different."
"There is also new career opportunities within Expedia Group and our managers are always open to supporting your career and development."
Felix's best piece of career advice?
"Be ambitious, always be open to new possibilities and accept challenges."
What's Felix most passionate about?
"Travel! I've always liked traveling, exploring new countries and cultures. At Expedia Group I am able to join my personal passion with my professional life and it makes me very happy; bringing people closer and easier together around the world."
Come and work with us
If you're passionate about travel, love to work in a dynamic and supportive environment and looking for a career change with a company who is leading the way in business travel, we have many exciting roles in our Sales team across our Egencia global offices. Find out more by looking through our Sales job opportunities here.