Skip to main content
Search
Jobs
Life at Expedia Group Blog
Back to blog posts
Software Development Careers at Expedia Group – Meet Daniela
When you love what you do, it's easy to gain inspiration from everything. Seattle-based Daniela Veloz loves learning and is passionate about her Latinx community. As a Latina woman in tech working for a global company, she hopes to share her experiences with fellow Latinx community members, and make a difference. Read on to see how she finds daily inspiration as a Software Development Engineer II at Expedia Group.
What does your day typically look like?
As a software engineer, my main role is to bring to life new products and to help support production systems to provide the best experience to our clients. Typically, I like to start early in the morning to take full advantage of my fresh brain and focus on my most important tasks. My work varies depending on priorities: it could be designing a new system, coding, creating documentation, meeting with product managers, gathering requirements, mentoring team members, working in collaboration with other co-workers or working on production support.
My team is split between Seattle, Chicago and Colombia, so having conference calls is part of my every day. We make use of technology to bring us together and work effectively. It's very common to jump onto quick calls to make our communication easier and also to make sure everyone has access to the same information and discussions.
We usually have a stand-up meeting in the morning with the whole team and depending on the phase of the project we are working on, sometimes, I have a couple of meetings after that.
At lunch, I usually like to spend the time to catch up with co-workers, to re-charge and get coding inspiration. Afterwards, I go back into work and have more dedicated time to work on my assignments. It's curious that once I focus on something, that the hours seem to fly by!
What is your favorite part of your job?
The job itself! I do what I love in a great environment! Every day I learn something new and every day is a chance to do something better. I love that my work varies and it's never the same. I'm constantly getting challenged and growing professionally and personally.
What has been your proudest moment so far at Expedia Group?
We are currently working on a new product that involves interactions with multiple teams and requires integration with multiple systems. I feel proud to be the ambassador that represents my team during these interactions and to be able to work with amazing engineers from diverse teams to create this new product.
What makes Expedia Group a great place to work?
Expedia Group has one of the best environments. People are nice, friendly and willing to help and share knowledge. There is definitely more collaboration here than any other place where I've worked at. What I love about working here is that we are using cutting-edge technologies and focusing on quality products.
I am also excited that Expedia Group invests in diversity and inclusion by having Employee Resource Groups (ERGs). This has really made a big impact for me — from being part of a Latino community that share my same interests, to being able to develop leadership skills by organizing local and global initiatives.
Why would you recommend a career within your team?
One of the main reasons is our company culture; it really gives you a sense of belonging and makes you feel energized to give your best and work as a team. Additionally, there are many learning opportunities to develop your career.
What are you most passionate about?
When you love what you do, you can get inspiration for everything. I love to continuously and constantly learn about the tools and different technologies. Learning from my mistakes help me grow as software engineer, but also as a human being. Software engineering is a fast-evolving career, but it's not that hard to keep up when you have the drive and inspiration.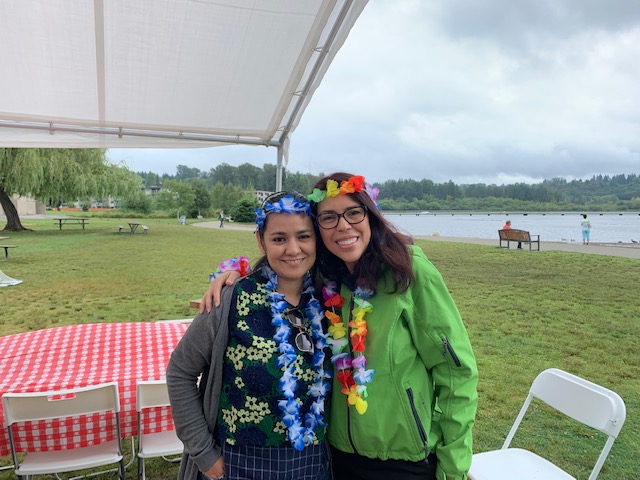 I'm also passionate about my Latinx community. I enjoy connecting with Latinos and, in that way, creating a strong community that supports each other. Additionally, I think that as a Latina woman in tech working for a global company, it's my responsibility to share my experience with other Latinx, especially with the younger ones, with the intention that they see their faces reflected in mine and have the certainty that they can be here as well and aspire to make a difference themselves.
Finally, what piece of career advice would you give candidates looking to join Expedia Group?
Believe in yourself, follow your passion, prepare and apply!
I think it's all about who you are and what you have to give and not where you went to school or where you grew up, or your background.
—
Join our Talent Community
We're looking for outstanding talent to join us on our purpose to bring the world within reach. By joining our talent community, you'll have exclusive access to our latest opportunities, events, interview advice, and global insights from our Expedia Group leaders. Sign up now!