Skip to main content
Search
Jobs
Life at Expedia Group Blog
Back to blog posts
What I learned during my virtual internship with Expedia Group
Betty Jamieson | Analytics Intern
When I found out I had been invited to an assessment day with Expedia Group (EG) I was unsure what to do as I had just booked a holiday to Spain for the same dates – I couldn't decide whether or not I should fly home for the interview. However, 8 months on, I am confident that I made the right decision and I can't believe that I almost missed out on this opportunity!  
I was excited but nervous when I found out my 10 week Analytics Internship was going to be virtual this year;  excited because the internship was still going ahead despite current events, but nervous because I wasn't sure that I would be able to get to know the company and job role without ever meeting my team in person or visiting the offices. I was also slightly disappointed to be missing out on the social culture that the London office is famous for. However, it turned out that I had no need to be nervous as the internship was an incredible experience and I have gained a solid understanding of Analytics and EG's core values, and the virtual socials were a highlight of my time here too.  
Whilst at EG, I've also learned some valuable lessons, which I really hope will be useful for you too:
1. Trying new things can be scary, but also incredibly rewarding 
During the second week of my internship, my manager asked if I'd like to join her team for the EG 2020 hackathon. For those of you who don't know what a hackathon entails (I didn't at the time of being asked), it's essentially where teams of people compete to try and solve a problem within a very short time frame – 48 hours in our case. This year's theme was The Future of Travel and the goal was to come up with a solution to help EG emerge from this pandemic stronger than ever before. 
I had never competed in a hackathon before and I wasn't sure if I should join the team since I hadn't done much coding yet and I wasn't too familiar with the data. I was worried that I wouldn't be able to contribute and that I would only slow the team down. However, my manager convinced me to give it a go and it ended up being one of the most exciting things I've worked on this summer! It was a great chance to work with people from different teams in different countries and it was also really cool to see a project go from start to finish in the short space of 2 days. If I'd let my fear stop me from joining the team, I would've let this rewarding and fun opportunity pass me by.  
2. Your weaknesses can become your strengths if you spend time developing them 
Is there a particular task you don't enjoy? If so, it's probably quite likely that other people feel the same! For me, this task was public speaking. Before every presentation I would get overcome with nerves and I would dread ever being asked to present. However, I voiced these concerns to my manager, Ellen, and she immediately sent me resources to help with presentations. EG has an incredible team culture and many members of my team agreed to help me work on my presenting skills – often giving up their own time to listen to me rehearse and then providing me with feedback. I've come away from this internship feeling substantially more confident when presenting (albeit virtually) and I'd now consider this one of my strengths.  
3. Focus on your soft skills as much as your hard skills  
Yes, learning hard skills is important – this summer I've learned how to visualize and analyse data using python, but improving my soft skills has also been at the forefront of my mind. Soft skills are valued by employers, including EG, because they allow you to communicate effectively with your colleagues and they are key to being successful in any role. The EG Early Careers team ensured we were given time to work on our soft skills by arranging weekly learning sessions for all the interns to attend. These sessions covered everything from allyship to emotional intelligence and personal branding. Every one of these sessions were engaging and they were a great opportunity to collaborate and discuss these topics with the other interns and employees at EG. I'm sure I'll be putting these new skills to good use in my future career, and I'm thankful to the Early Careers team for arranging these sessions for us.   
4. If you have a question, ask it! 
I think we are all familiar with that feeling where you really want to ask a question, but you're worried it might be viewed as a "silly" question. However, working at EG, I've learned that in most of these situations other people are wondering the same thing as you. Not once during my internship did my questions fall on deaf ears, nor did anyone laugh at me – even though, on reflection, I may have asked 1 or 2 very silly questions! EG encouraged me to be curious and I've learned so much because of it. Not only were my team members willing to help, but members of the leadership team were also keen to answer questions from the interns: John Kim (President, Platform & Marketplaces) and Ana Mitrasevic (Vice President, Human Resources) invited us to arrange 1:1 meetings with them if we had any questions about the company or our future careers.
I have learned so much over the past 10 weeks and I am looking forward to what else I can learn as I continue my journey as a full-time employee.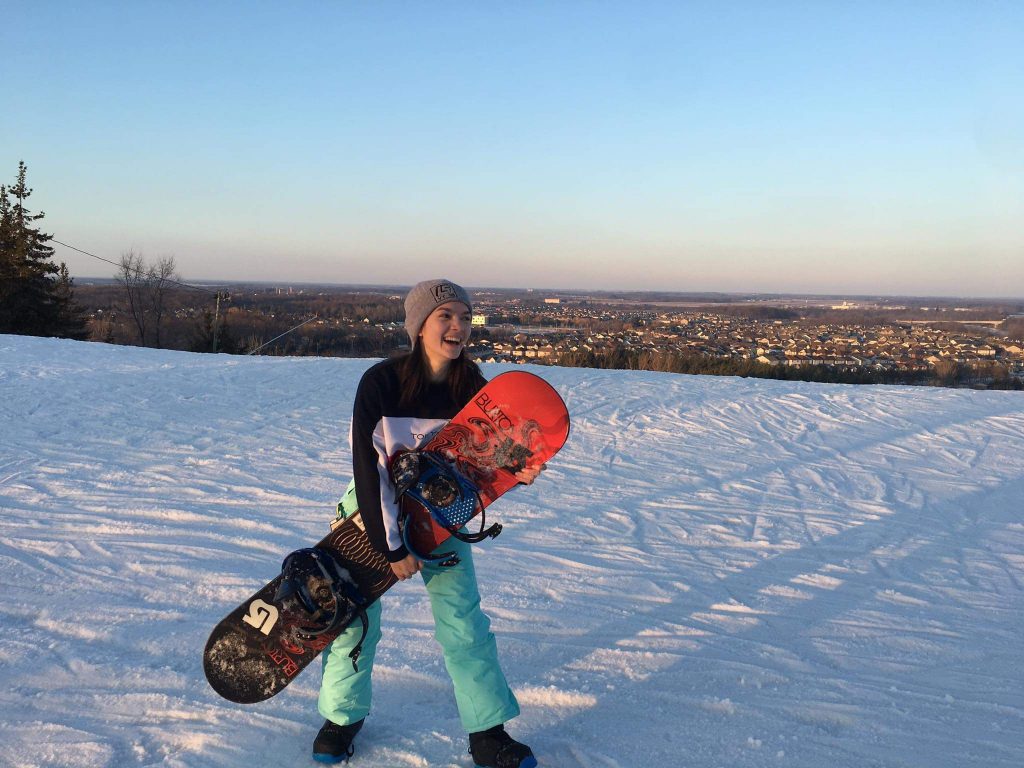 —
Join our Early Careers Talent Community
We're looking for outstanding talent to join us on our purpose to bring the world within reach. By joining our talent community, you'll have exclusive access to our latest opportunities, events, interview advice, and global insights from our Expedia Group leaders. Sign up now!