Skip to main content
Search
Jobs
Life at Expedia Group Blog
Back to blog posts
Career Check-In with Billy Black
Billy Black | Marketing Analyst, London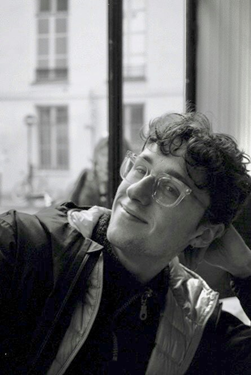 How did your journey at Expedia begin?
Hi there, I'm Billy and I'm an analyst at Expedia Group based in the marketing division in London. My journey with Expedia started just under two years ago when I interned in the summer of 2019, after which I returned to university to complete my masters in Maths and Statistics. I was then lucky enough to re-join Expedia in October 2020, returning as a full time analyst in the marketing analytics graduate scheme.
What does your typical work day look like?
Between working in the office during my internship and working remotely from home in my graduate role, my typical work day has changed a fair amount but still kept mostly the same structure. Previously, when I would go into the office I would arrive around 9am (although people tend to rock up at any time between 9-10:30) and the first thing I would do is catch up on all my emails and Slack messages. After this, I would make a checklist of everything I had to do that day to help keep me focused. I always feel I'm more productive if I download all of my thoughts to a page and so I can then methodically tick them off throughout the day. On Monday mornings we typically had a team stand-up meeting around 10am to call out updates and what each of us will be working on this week. Then for the rest of the day, my time is divided up between meetings and working on my projects. This can range from anything between writing machine learning scripts in python to analysing data in SQL or R studio. Interspersed throughout the day I have a few coffee breaks where I get to try out the wide range of free coffee the Expedia office has to offer! Then around 6, I wrap up what I've done that day and make sure everything is in order for me to start again the next day or join any of the socials that have been put on throughout the year. This year working from home not much has changed in this structure other than it's all online and my coffee set up at home is not as good as in the office!
What have you enjoyed most about working at Expedia Group?
I think my favourite thing about working at EG has to be the collaborative and encouraging atmosphere. The company has fostered a very healthy atmosphere of learning and development that allows its employees to grow and develop new skills. I always feel like if I don't understand something I can ask and take the time to go away and deep dive into a topic to really understand what's going on. That's something that has always been very important to me and I feel lucky to work at a company that allows me to continue that!
What makes your team unique?
I'm on the graduate scheme so it means I experience different teams every 6 months and move to a different part of the business, and because of this, I have recently joined a new team. Despite only being with them a couple of weeks I think what makes them unique is how quickly I have felt welcomed! I already feel like I've been part of the team for much longer and despite everything being online we've still managed to get to know each other!
What accomplishment are you most proud of?
I feel proud of where I am today and there are two main parts of that for me. Firstly, coming from a state-school background I feel very fortunate to have been able to study and graduate from Oxford University. Applying to the university and studying there for four years was a daunting prospect and I am proud of myself for getting through it, and even enjoying it along the way! On top of this, my grandparents lived near the city and had never set foot in any of the colleges, so I felt immensely proud to be able to give them an insider's tour! Secondly, I'm proud of where I am currently and being able to work at a great company like Expedia Group. We're one of the largest tech companies in the world and I feel very fortunate to be able to grow and develop my skills here, learning from all my great colleagues and friends!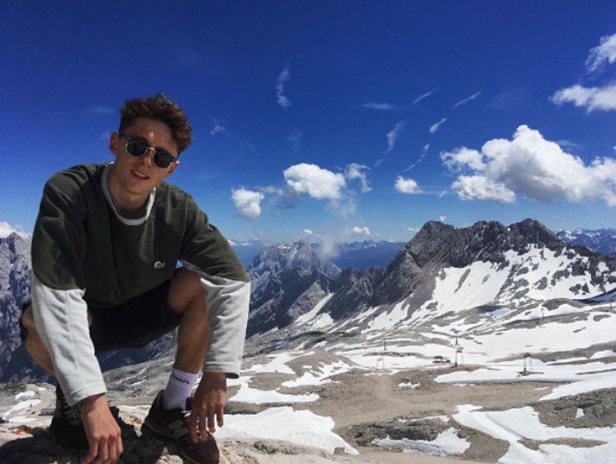 How and where do you find inspiration?
I have always been inspired to learn more and this has always been a key driving motivator for me. I feel like I am most comfortable when I understand something inside out and will keep trying until I get to this. This filters down into the way I work whether it be using a new tool I've never used before and getting up to speed with it, or developing new skills in an area I have covered before. I feel like Expedia really allows me to flourish in this respect as there is always more to learn and always the time and resources to do so. I believe this is where I'm supposed to insert an inspirational quote that has helped me out in the darkest moments, but I don't have one to hand…
How did you learn to embrace failure?
This is something that everyone finds difficult to overcome but I think the best way to do so is to recognise that it is a vital part of learning. For me, the best way to learn something is to play around with it and have a go at trying it out myself, and obviously, if you are new to something it's inevitable you'll make mistakes. However, I think it's about recognising why something is wrong or isn't working that is critical to understanding something and to prevent it from happening again. As cheesy as it sounds mistakes are the best opportunity to improve yourself and accepting that it's part of the learning process is the best approach!
Tell us about your favourite vacation?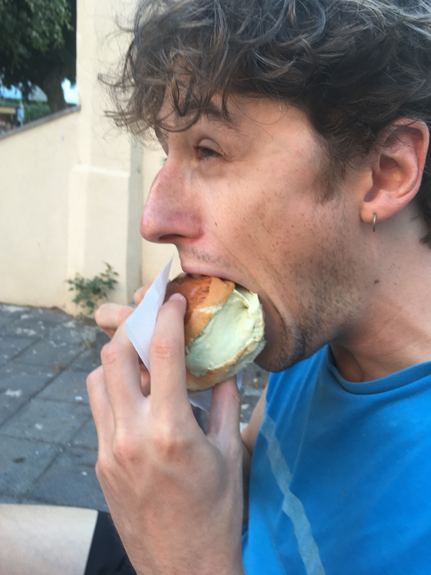 For the last 3 years I have spent a few weeks each summer on this beautiful Italian island called Ustica which is 50 miles off the coast of Sicily in the Tyrrhenian Sea. The island itself is tiny with a population of under 1000 people and it's so quiet and peaceful. Because it is so far off the mainland it has remained fairly isolated from modern technology and tourism and so its like taking a step back in time, where all the cars and clothes remain unchanged over the last 50 years. One of the other main reasons I love going there is for the food – every meal you have is so delicious. One of my favourite things to have for breakfast is 'brioche con gelato' which I don't think I need to explain! (See a picture of me devouring one)
__
Join our Early Careers Talent Community
We're looking for outstanding talent to join us on our mission to power global travel for everyone, everywhere. By joining our talent community, you'll have exclusive access to our latest opportunities, events, interview advice, and global insights from our Expedia Group leaders. Sign up now!