Skip to main content
Search
Jobs
Life at Expedia Group Blog
Back to blog posts
WiT Online Festival Speaker Spotlight: Cintia Tavella
Cintia O. Tavella | Senior Director, Strategic Partnerships, Seattle
Cintia is a Senior Director, Strategic Partnerships at Expedia Partner Services (EPS). She is speaking at this year's Women in Technology Online Festival Jun 7-11, 2021. Catch Cintia speaking about 'COVID, Tech and Diversity & Inclusion' on Thu, June 10.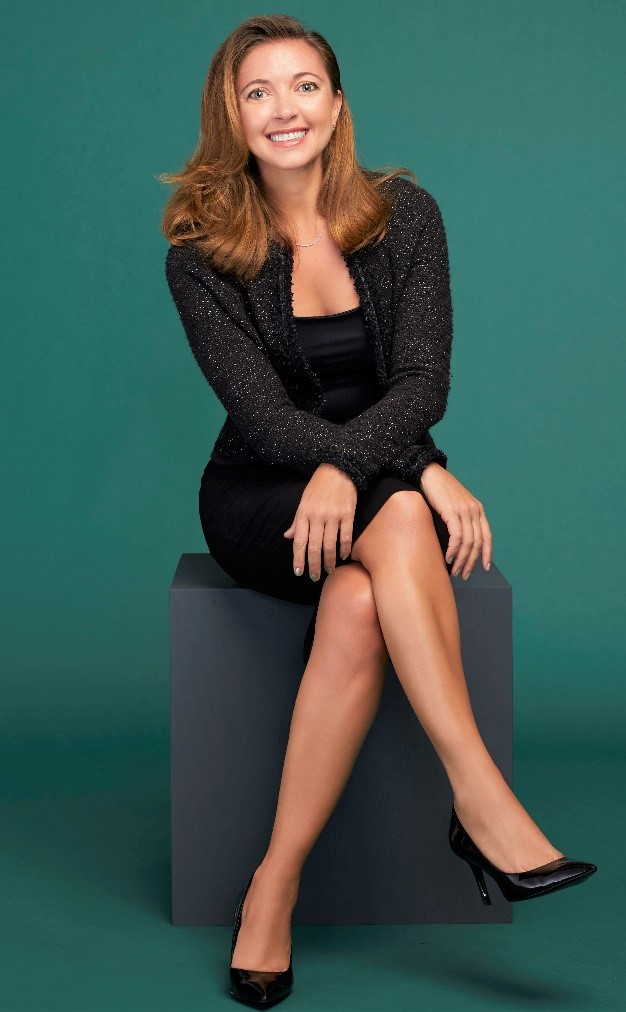 Please tell us more about yourself.
I lead large accounts and strategic partnerships for Expedia Group, within Expedia Partner Services (EPS), our new Expedia for Business unit. I moved to Seattle recently, in April 2021, after 15 years of living and working in Asia. I am originally from Buenos Aires, Argentina, but I grew up in Spain.
I have a very diverse professional background, from lawyer to investment banker, to strategy, finance director, operations, transformation and change management experience. I started my career in insurance at AXA Group in Barcelona. I spent years practicing corporate and M&A law in continental Europe. In 2006 I moved to Singapore, to do an MBA at INSEAD. I joined Citigroup Investment Banking in 2008 during the Global Financial Crisis (GFC). After that, I held several roles in Corporate Development, M&A, Finance, Strategy, Go-to-Market and Growth & Expansion.
For me, home is wherever I am in the world. To stay emotionally, physically and mentally healthy and resilient, I always make sure that I am surrounded by a strong support network, including my family (even if they are all over the world), my two beautiful and energetic boys, long-term friendships, my meditation and yoga practice every day and a lot of sports outdoors, which I am loving in Seattle with so many amazing hikes in Washington state!! I'm craving to plan my next big hike as we all had to take a pause from travel in 2020. My last amazing hike was Mount Kilimanjaro in September 2019, an amazing experience I would recommend to anyone visiting Africa!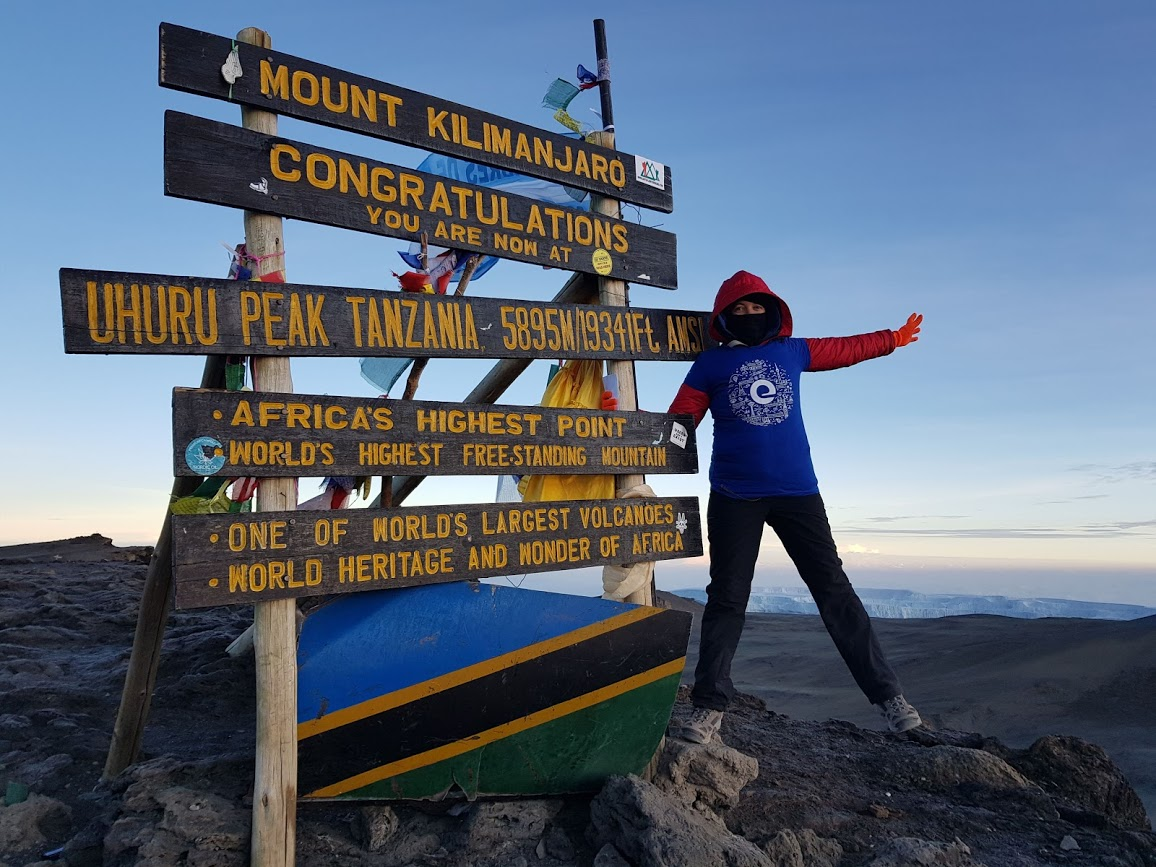 How did you move from Strategy/Operations to a Commercial role in Expedia Group?
I joined Expedia Group in Singapore almost five years ago. I lead the Strategic Growth Initiatives (SGI) team in charge of setting up our brands and offices across new markets and transforming our business models. In September 2020, I moved to EPS, taking the lead of one of our largest financial institutions accounts where we power their loyalty program with our Expedia for Partners (E4P) template, to provide the best travel experiences for their customers.
I have been interested and deeply involved on the commercial details of our Expedia business models since I joined the company, both across our consumer and business brands. I learnt the end-to-end operations and Expedia's platform capabilities during my role at SGI. From our payments complexity, to the numerous business models we operate, the diversity of our legal, tax and operational set ups and the complexity of our reporting, settlement and financial systems. All those learnings enabled me to understand the operational and commercial levers in our business model, which propelled me to take the leap to a commercial role. The other very important factor was having amazing mentors that give you some tough love and challenge you to grow! I'm extremely fortunate to have had amazing mentors at Expedia, from Ariane Gorin, to my current manager Christian Gerron, to my newly acquired mentor, our CFO Eric Hart. My recommendation to any leader that wants to grow and develop at Expedia is look for mentors and ensure that you drive those mentorship relationships! Great leaders are very busy but they are the first ones to appreciate and love helping others to grow.
What is a typical day like for you?
My typical day is basically NON-TYPICAL! That's what I love the most about my job: the unexpected, the daily challenge and the constant growth on the day to day. We never stop learning. My daily mantra to face every business challenge on the day to day is "get out of your comfort zone, that's where the magic happens."
Who is your female business inspiration? What have they done to inspire you?
I am inspired by humble leaders, particularly those that I meet daily at Expedia and during my volunteering initiatives with the INSEAD Business School network. I see every day heroes all around who inspire me with their resilience, their creativity to solve complex problems.
This year more than ever, I am inspired by all parents (men and women), who are dealing not just with lockdowns, pandemic and day to day job demands but also with children needs at home without any help, with home schooling and little government support, and with children and parents' mental health impact after a deprivation of human interaction forced by the COVID-19 pandemic.
What advice would you give to women who want to pursue a career in tech?
Whether it's tech or any other industry, my top advice for women to pursue a fulfilling career is to find their purpose, what truly gets them out of bed everyday and puts them on that state of flow where you can't stop doing what you love doing. Once you've found that and you put all your efforts behind the opportunities will come. And remember don't be afraid of getting out of your comfort zone and going for that opportunity you dream off even if you can't tick all the boxes. One day, someone will believe in you and give you a chance to take the leap!
What is your talk at Women in Tech Festival about?
My talk is focused on the COVID-D&I paradox and how the Tech industry can help. The COVID-19 pandemic has surfaced an incredible paradox in terms of Diversity & Inclusion. On one hand, we can be more connected and present than ever without having to "be in the office" or clocking in "face time," which presents significant benefits for all kinds of diversity and inclusion in the workplace. On the other hand, the pandemic has impacted disproportionately more the minorities that were already discriminated in and outside the workplace (gender, race, ethnicity, educational and income level). The tech industry can help shift and eliminate many of the blockers that minorities have faced for centuries while helping create a more diverse and inclusive workforce, not just for the tech industry, but for the entire world. I believe we have once in a lifetime opportunity to change the world for the better in terms of Diversity, Equity and Inclusion as we get out of the pandemic and build a new and better world for everyone.
Join our Talent Community
We're looking for outstanding talent to join us on our mission to power global travel for everyone, everywhere. By joining our talent community, you'll have exclusive access to our latest opportunities, events, interview advice, and global insights from our Expedia Group leaders. Sign up now!