Skip to main content
Search
Jobs
Life at Expedia Group Blog
Back to blog posts
Expedia Group Arrivals: Doug Powell
In our newest edition of EG Arrivals, we're extending a very warm welcome to Doug Powell, Vice President of Design Practice Management.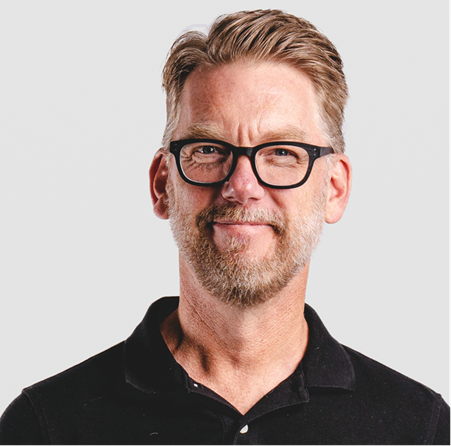 Doug, welcome again to Expedia Group (EG)! We're thrilled to have you on board. For our readers, please could you tell us a bit about yourself and your career journey?
Thanks, I'm thrilled to be here! My work over the last 10-12 years has primarily focused on creating conditions for designers to do great work and drive powerful outcomes for businesses and scaled organizations. I join EG after almost 9 years at IBM where I helped to build the program of design and design thinking into one of the largest enterprise design teams in the industry. Prior to that, I served as the national president of AIGA, the largest and most established professional association for design in the world with more than 20,000 member designers in 75 local chapter organizations and over 200 college campuses. I'm based in Austin, Texas where my wife, Lyz, and I have lived for the past 9 years. We also spend a lot of time in Minneapolis, Minnesota, which is hometown for both of us.
What excites you about Expedia Group and what led you to joining the company?
This company is in the midst of a profound transformation to become a traveler-centric and experience-led company. In order to become experience-led, we must have a deep understanding of the people we are designing for—the traveler—and be able to consistently turn that deep understanding into awesome experiences. The process of doing that is called human-centered design, and designers are the experts at this way of working. I'm seeing a massive commitment to building an industry-leading experience design program and human-centered culture at EG, and that's super exciting to me. The pieces are in place to do something really great here!
What are you looking forward to the most joining Experience Design (XD) at Expedia Group?
Honestly, the people in the XD organization and across the company are phenomenal, I've just been so impressed by everyone I've met here so far. I'm just looking forward to working with, and learning from, these brilliant professionals and their teams. Also, I've never worked deeply in travel before, so I'm eager to explore this new industry and technical domain.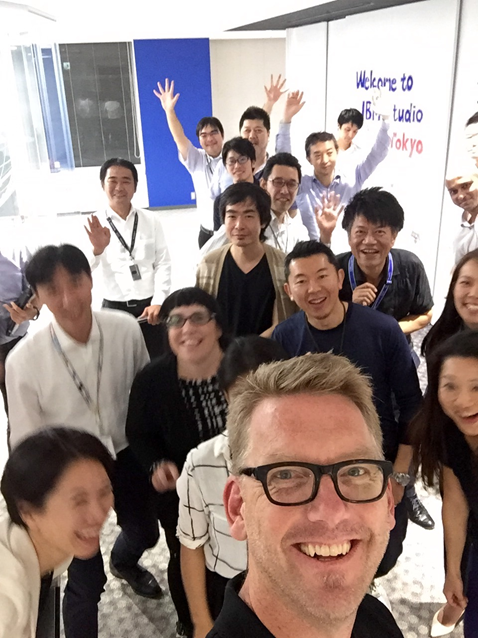 How do you approach Human-Centered Design (HCD) and what are some ways to help enable EG to apply HCD at scale?
As I said above, HCD is the secret sauce (and the essential ingredient) in any experience-led transformation. There are three simple questions that are at the core of any HCD practice:
Who are we designing for, and what do we know about them?
What are they trying to do, and what is preventing them from doing that?
How can we help them do that thing more easily, quickly, and confidently?
We need to get our cross-functional teams asking these questions every day, every week, and on every project. Our teams need to be internalizing these questions and infusing them into their way of working. When that happens, we will begin to see a fundamental shift in the output of these teams—we will become traveler-centric.
What are some leadership attributes you value, and what is your own leadership style?
I think it's important for leaders to always connect the work of their team to the high-level company strategy so that their teams understand what their purpose is. Often I see people and teams who simply don't understand why their work is important. As you can imagine, this can lead to low morale, disengaged employees, and ultimately, subpar outcomes. A strong leader will always be forging that connection between the mission of the company and the daily work of the team.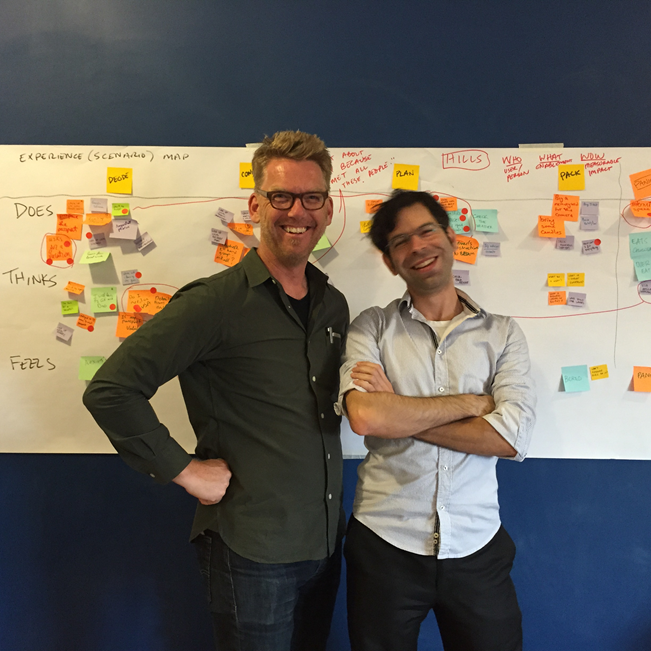 Which EG value do you resonate with the most and why?
Trust is such a critical component of any healthy culture. Interestingly, the behaviors, activities and methods of HCD can very often build valuable trust among cross-functional teams. We often find that when our teams are focused on the needs of real people through this way of working, it can bring the team together—and build trust—in a way that focusing strictly on business or technical parameters rarely does. That being said, the Trust Each Other value really resonates with me.
What personal mantra do you live by?
My mantra is "Everything is a prototype"! This is a classic designer principle because we are always making new things, trying them out, learning about what worked (and what didn't), and then iterating. I find that this mindset allows me—and the teams I am leading—to work faster and more fluidly. By approaching our work as an ever-evolving prototype, we generate outcomes that more consistently meet (and exceed) the needs of the people we are designing for and the goals of the businesses we are in service of.
Where is the first place you want to use your travel perks?
I love to travel, and I've been privileged to travel a lot in my previous jobs, so I'm eager to get back at it. The list of places I'd love to visit is outrageously long, but to pick one, I think I'd choose Japan. I've visited Tokyo a couple times and absolutely love it, but I've never been elsewhere in that country which, of course, is stunningly beautiful and culturally rich.
—
Join our Talent Community
We're looking for outstanding talent to join us on our mission to power travel for everyone, everywhere. By joining our talent community, you'll have exclusive access to our latest opportunities, events, interview advice, and global insights from our Expedia Group leaders. Sign up now!