Skip to main content
Search
Jobs
Life at Expedia Group Blog
Back to blog posts
Elevate Speaker Spotlight: Virginie Pouget
Virginie Pouget opens up about how data is revolutionizing the travel experience, leading up to the Egencia Elevate event in Geneva, Switzerland on Sept. 19, 2019.
Virginie Pouget has known since she was a little girl living in the hotel her father managed that she was destined to be in the travel world. "I loved the atmosphere and knowing everyone there, like a family. From a very young age I knew I wanted to work in hotels."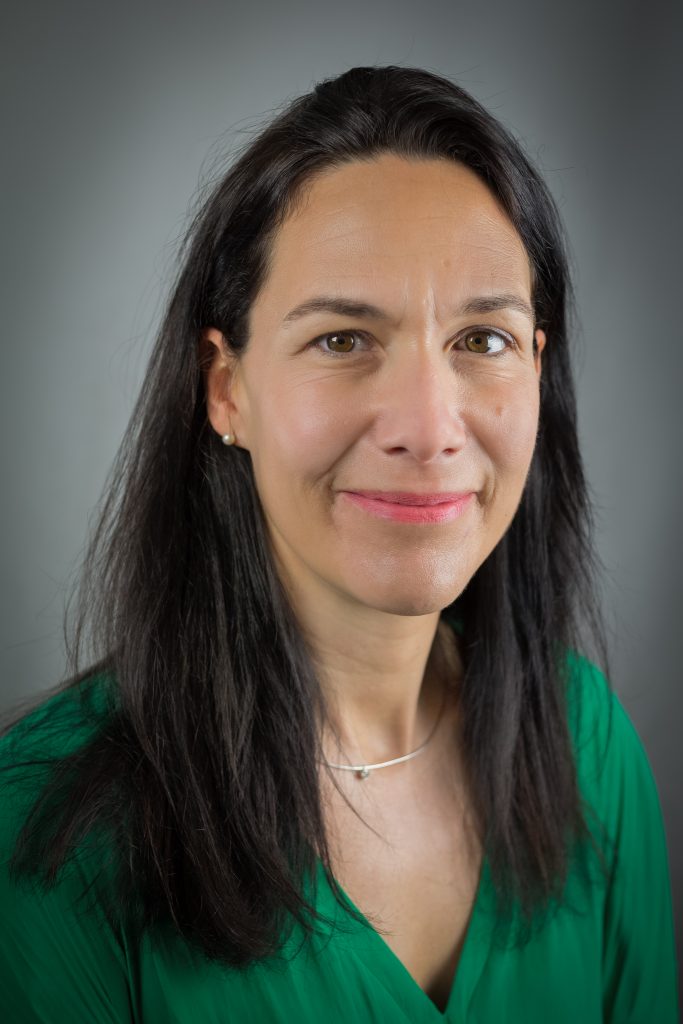 Twenty years later, Virginie had achieved her childhood goal to become a general manager herself. But through the years, Virginie found the late nights and fluctuating hours of hotel management difficult to sustain with a family, and she reached a point where she knew it was time for a change.
When Virginie saw the ad for Account Manager with Egencia (Expedia Group's business travel division) 10 years ago, she knew it was the right move. "I don't like to be repetitive. I like to learn things in my career and stretch myself."
Today, as Head of Global Consulting for Egencia, Virginie gets to use all the skills she's accumulated throughout her career, from managing teams to sales to account management. She and her team are at the forefront of leveraging new technologies to build stronger travel programs for clients around the globe. "I love how diverse my position is, and I love developing people."
Virginie believes in the Egencia value of simplifying, and the Egencia global platform is a big part of that.
"Everything is synchronized and in one place," she says. For travelers, that means they have key details of their trip — from real-time flight notifications to gate changes to what kiosk their luggage will be delivered to — immediately accessible on any device. For travel managers, it means a bevy of invaluable data.
Working with companies of all sizes, Virginie and her team mine that information and link to data visualization technology to more effectively identify opportunities. It's that powerful intersection of human intellect and intuition merged with technological ingenuity that has enabled the Global Consulting team to level up their clients' experience. "These innovations help clients to look at their travel spend from a different angle and quickly access the information they need to take their travel program to a whole new dimension."
Which is exactly what Virginie will be tackling for the panel she's leading at the Egencia Elevate tour stop in Geneva, Switzerland when she takes the stage to moderate a panel with four companies on how they're harnessing and using data. "I'll be asking questions like: What is the end goal of getting the data? Are they missing data they would like to have? Could data help them achieve savings? Does it help them ensure traveler happiness?"
With all that's possible now — the entire travel experience managed from an integrated platform, leveraging data to uncover previously unimaginable efficiencies — what lies ahead?
"I believe the future of data and travel is personalization," says Virginie. Being part of Expedia Group means Egencia can offer clients over a half-million properties in over 60 countries. "We can leverage that data across brands to deliver truly personalized service."
Egencia is already delivering personalization to travelers by using data science, artificial intelligence, and machine learning in its platform to give them their preferred choices, and it will only continue to get more powerful as time goes on.
Virginie wants people to imagine a day when business travelers will be able to book the bulkhead on their preferred airline with the gluten-free meal they're partial to. After checking in to their favorite hotel, they'll find the down pillows they love and their go-to Starbucks order waiting for them, all without any additional effort for the traveler.
While data is invaluable for improving the travel experience for individual travelers — which can increase employee satisfaction and retention for a company as well — it can also strengthen an organization's culture.
Virginie counsels corporate travel managers to take a step back and be strategic, choosing one key value of their company to structure their travel policy around. "If a travel program isn't in alignment with a company's core values, it won't be adopted," Virginie says. She's also found an increased desire for transparency. "People want to know the reason behind specific policies, so transparent communication is key to compliance."
One example Virginie gives of how data from a values-focused travel program could help strengthen a company's culture is in the area of sustainability, for which, fittingly, Switzerland is known for being a leader.
A company with a deep concern for the environment, for instance, could use their travel program to reinforce their values and empower employees to live them out. They could start by emphasizing trains over planes or cars, for example, and partnering with hotels that are known to employ sustainable measures.
But Virginie sees a way that technology can up the ante even further. "What if the company compiled a scorecard for each traveler at the end of the year based on their travel data so travelers could see how they ranked in terms of sustainability, and be aware of areas they needed to work on? That sort of innovation is possible now with data."
For Virginie, getting better isn't just about technology. It's about personal growth too. "I really believe in and feel empowered by our values. I find sometimes it helps to take a step back to make sure we're following them while at the same time progressing towards our business goals."
The three values that speak most to Virginie are putting herself in the shoes of her customers and partners; simplifying; and putting the Group first. "I want to do all I can to grow my team — which also means growing myself."
Virginie is currently working towards an Executive Certificate in Coaching from HEC in Paris. She's always loved mentoring people — first individual contributors, then managers, and now the highly skilled team she's currently managing — and she felt a growing desire to hone her abilities. "I wanted to go beyond the mentoring I'd learned in management training."
With the world being more connected and data-driven than ever, there's something else Virginie has learned. "As we become faster and faster at doing things, sometimes it can feel like everything is going too fast. Today we're always connected. Sometimes we have to force ourselves to disconnect. We're human, and we have to treat ourselves well at this speed."
Although Kenya is Virginie's favorite destination — "I love the mix of landscapes, the diversity of animals, and the friendly people," she says — we know the truth about where Virginie will head to unwind. Her favorite hotel, of course.
Come and work with us
If you're passionate about travel, love to work in a dynamic and supportive environment and looking for a career change with a company who is leading the way in business travel, we have many exciting roles across our global offices. Search our careers page.
Join our Careers Community
Expedia Group's Career Community is a great way to learn about new opportunities and receive important job communications and updates. Sign up now!