Skip to main content
Search
Jobs
Life at Expedia Group Blog
Back to blog posts
Grace Hopper Speaker Spotlights: Mohammed Abdulghani
Mohammed Abdulghani | Director, Technology in Chicago
Mohammed Abdulghani, Director, Technology at Expedia Group, is speaking on a panel at this year's Grace Hopper Celebration in Orlando. Catch him and his colleague, Daman Kaur, speaking about 'Creating Great Products through Culture and Candor' on Thursday 3rd October at 13:45.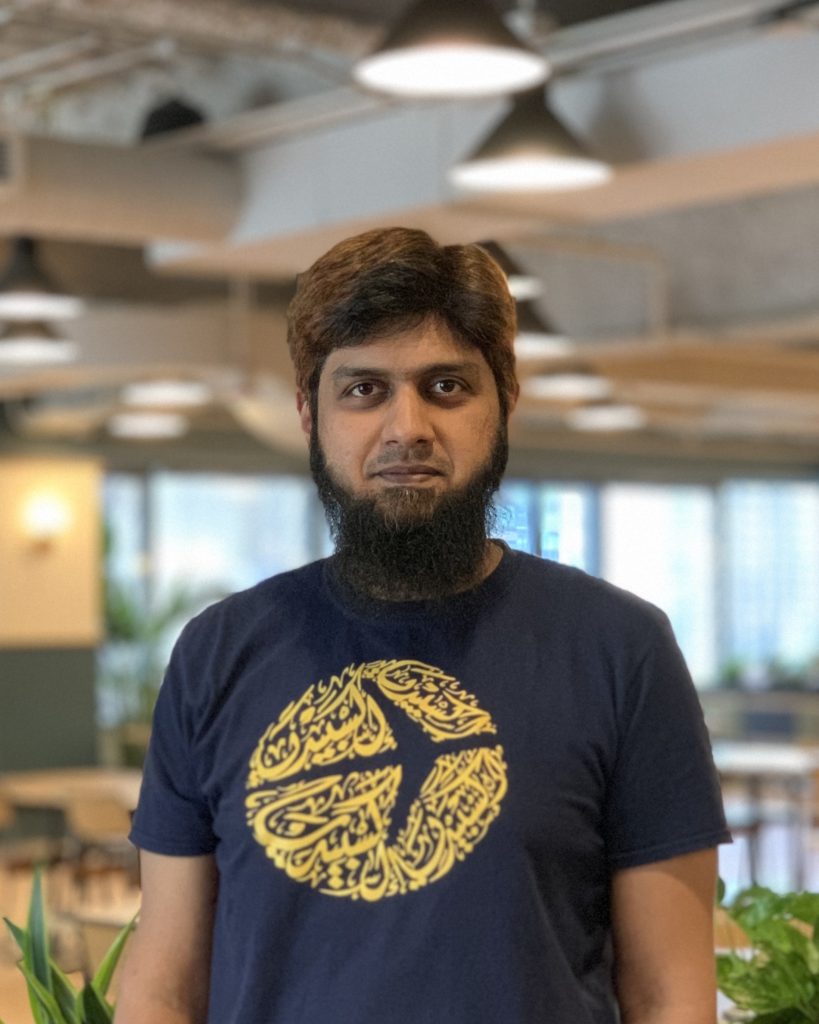 Please share more about yourself and your role at Expedia Group
I am a Director of Technology who has been with Expedia Group for over 13 years. I am part of a team that is spread across six cities on 4 continents. My team is passionate about building and making cutting edge user experiences that delight our customers to find their ideal place to stay on their next travel adventure. Born in Hyderabad, India, I am now settled in the suburbs of Chicago with my wife and three kids. 
Diversity is key because technology serves everybody. It does not pick and choose or have a bias. In order to build such technology, you need ideas, experiences, and voices from everybody that makes up the fabric of our society today.
Please tell us a little about yourself and how you got into the field of technology?
Technology for me isn't just about computers or the internet. It's anything that makes our lives easier and solves a problem. I've been a tinkerer and maker for as long as I can remember. According to my parents, when I was 3-4 years old, I came home one day after visiting my older cousins, ripped the top of two match box cars and slapped on my sandals. Inspired by their skates I had my own now and also a broken nose. My parents have since inspired and cultivated my curiosity for innovation and technology.
What is a typical day like for you?
Like any tool in life, technology can consume us if we're not careful. My phone is set up to only get critical alerts once I get home. So, in the morning I don't wake up to emails or messages, most mornings at least! Once on the train to work, I catch up on emails and Slack messages as my teams are spread across time zones, and communication is constant. After I get into the office, I have a little overlap with my teams in London whom I catch up with. I have a dashboard which is a mix of business performance and systems health that I check to identify if there are any issues. On any given day my meetings range from having a sync up with my directs to walking through and advising my teams on what they are building for our customers.
Who is your female tech inspiration? What have they done and why do they inspire you?
My earliest inspiration was my 4th grade Math teacher Ms. Faheema. She was the one who planted the love of math and problem-solving in me. She had a knack for explaining and breaking down concepts that to this day have left a mark. These days, my colleague, Daman Kaur, who's also a co-presenter at the GHC talk, has left an indelible impression on me. I'm in constant awe of her ability to make timely and accurate decisions and demonstrate a bias towards action that I hope to emulate.
What advice would you give to women who want to pursue a career in tech?
Technology is impacting our lives in almost every aspect. It is vast, expansive and has unlimited potential and opportunity. My advice is to always be curious. Technology isn't just about one thing, it's not what the latest buzzwords are, IOT, cloud, big data or mobile apps. It's constantly evolving and if you are getting into a career in tech then you need to keep evolving yourself by learning and growing.
What is your talk at Grace Hopper Celebration about?
Daman and I will be talking about something we call Squad Reviews at Expedia Group. These reviews have been instrumental in providing a platform for running highly autonomous product engineering teams. Inspired by Pixar's method of reviewing cinematic stories (the "Braintrust"), we formed teams that operate with a high degree of creative freedom. In this session, you will learn how to develop products through a culture of candor and storytelling.
What are you most excited about at Grace Hopper this year?
This is my first time at GHC and I'm very excited for the opportunity to present but more importantly, the chance to meet with people at the conference. There are some extraordinary talks from very talented speakers that I'm hoping to learn from and take back with me on my continued journey of growth.
Join our Tech Careers Community
Expedia Group's Career Community is a great way to learn about new opportunities and receive important job communications and updates. Sign up now!