Skip to main content
Search
Jobs
Life at Expedia Group Blog
Back to blog posts
Expedia Group Arrivals: Aditi Mohapatra
We're kicking off our 2022 EG Arrivals series by extending a warm welcome to Aditi Mohapatra, Vice President of Global Social Impact & Sustainability.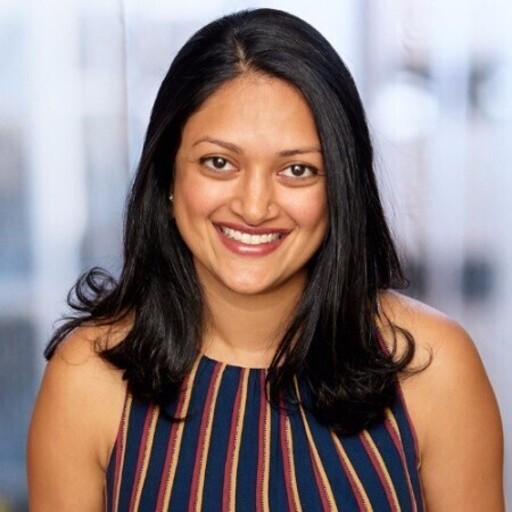 Aditi, welcome again to Expedia Group (EG)! We're thrilled to have you on board. For our readers, please could you tell us a bit about yourself and your career journey?
While I was in graduate school, I learned about opportunities to connect my degree in Finance with purpose and social impact, and my head with my heart. From then, I'm privileged enough to have never looked back. I have been working in the field of corporate responsibility and sustainability for over 15 years. First, as an Environmental Social Governance (ESG) investor, looking at investments with a social impact and sustainability lens, and then shifting to partnering with leading companies to develop impactful sustainability strategies and programs. Much of the progress for this field relies partnerships and collaborations. Having experience across different stakeholder groups and perspectives allows me to bring those insights into the work we are doing here at EG.
What excites you about EG and what led you to joining the company?
So much! Just scratching the surface, EG's worldview that "travel is a force for good" is something that personally speaks to me. I am genuinely thrilled about all that is possible utilizing our core business assets—our platform, data, expertise, and business partnerships—to create a more inclusive and sustainable travel industry. Expedia sits at a very interesting place in the industry and has a lot of opportunities to both create our own unique programs and bring others in the industry along. I am also very excited to work closely with the Inclusion & Diversity team to build an impact program that features inclusion and equity throughout.
What are some ways you are already reimagining travel in ways that are inclusive and sustainable?
We're currently reviewing our opportunities across the board and preparing our strategic platform and corporate-wide impact commitments. There really could not be a better time to be able to think about the kind of industry and company we can be as travel rebounds following the pandemic. My team is focused on a few key areas starting with addressing traveler equity. We want to find ways to engage underserved travelers and help remove those barriers that impact access to travel, ensuring everyone has the opportunity to benefit from the rich experiences that travel offers. In addition, we know our travelers are committed to traveling with purpose. We will continue to identify ways to bring better information and options to them by featuring hotels and partners that are integrating inclusions and sustainability into their business models. There are many interesting efforts underway across the travel industry that we are working to incorporate into our programs, everything from WTTC's Net Zero Roadmap for Travel and Tourism to the Glasgow Declaration, and the work we are doing with the UNESCO Sustainable Travel Pledge. We are also tracking and seeking ways to advance on other areas that impact travel such as anti-trafficking and human rights issues.
Finally, we are really excited to bring to life new strategic partnerships that allow our fellow Expedians to get involved in this work, as we know the team is very passionate about these issues.
What are some leadership attributes you value, and what is your own leadership style?
I really value gathering input from my team. I appreciate hearing colleagues' points of view, especially as this is a field full of passionate professionals! At the same time, I try not to shy away from making clear decisions so I can help the team focus and execute on opportunities. In this field, everything is a great cause. To maximize our impact, it is important to provide direction, which can often mean having to say no. However, by focusing on a few strategic areas, we can deliver the best impact for our travelers and business.
Which EG value do you resonate with the most and why?
"Go Get What's Next" – There is so much potential for where this industry can go, and we have such an opportunity to do things differently. To see Expedia Group building not only for today, but for a more equitable and sustainable future, is something that excites me.
What's your most memorable travel experience?
One of my most memorable travel experiences was getting to go to the 2010 World Cup in South Africa. Visiting South Africa and seeing such incredible sites was amazing enough, and on top of that getting to attend the first World Cup hosted in Africa with fans pouring in from all over the world, made the whole experience unforgettable!
—
Join our Talent Community
We're looking for outstanding talent to join us on our mission to power travel for everyone, everywhere. By joining our talent community, you'll have exclusive access to our latest opportunities, events, interview advice, and global insights from our Expedia Group leaders. Sign up now!