Skip to main content
Search
Jobs
Life at Expedia Group Blog
Back to blog posts
Grace Hopper Speaker Spotlights: Daman Kaur
Daman Kaur | Principal Technical Product Manager in Bellevue
Daman Kaur, Principal Technical Product Manager at Expedia Group, is speaking on a panel at this year's Grace Hopper Celebration in Orlando. Catch her and her colleague, Mohammed Abdulghani, speaking about 'Creating Great Products through Culture and Candor' on Thursday 3rd October at 13:45.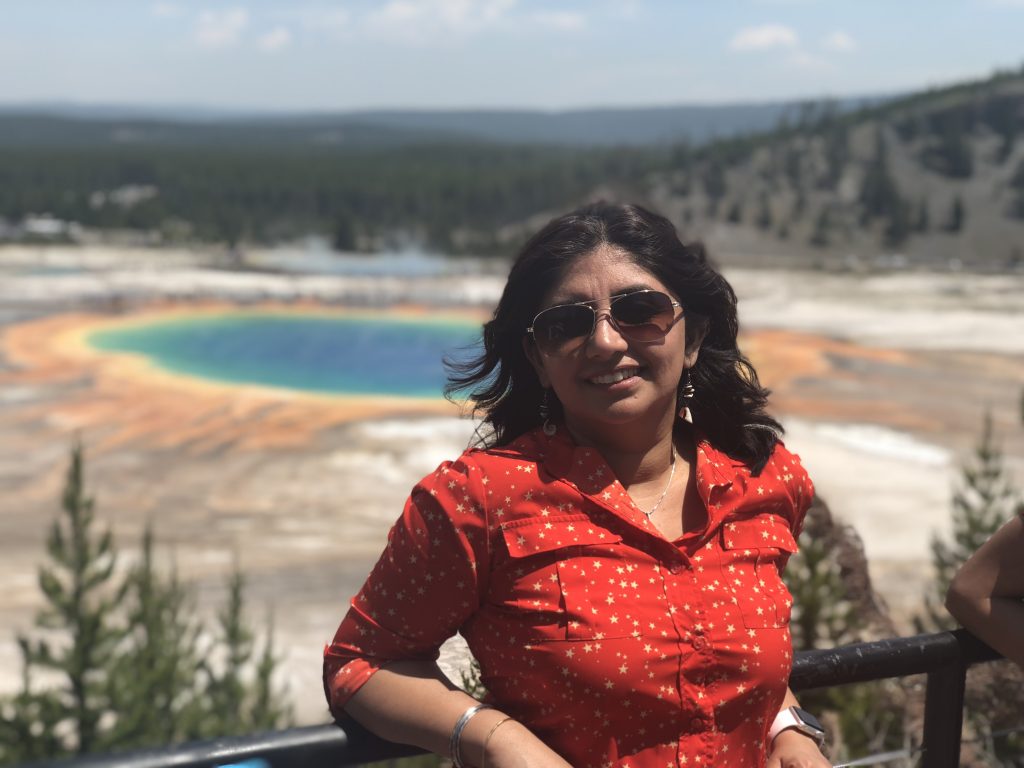 Please share more about yourself and your role at Expedia Group
I am a Principal Technical Product Manager in the Lodging Shopping space and have been with Expedia Group for 4 years. I started my journey with Expedia Group as part of the team focused on building customer service products, then moved to Trips team (focused on Itinerary and Self Service) and eventually moved to Lodging Shopping which has a presence in 6 locations across the world enriching my understanding of customer needs in these regions.
During this time, my focus has been on building great teams along with great products. I have helped teams in Expedia Group transform the way we work, spreading a culture of empowerment and learning. A big part of that transformation is achieved by listening to multiple varied voices and opinions. The conversations that push us to do better in products we built can only get richer when we include individuals from different backgrounds.
Please tell us a little about yourself and how you got into the field of technology?
My entry into technology was the result of my stubbornness and an accident.
I had wanted to be a doctor since the age of five because to me that was the field that had the most impact on humanity – I would be saving lives. And then in high school, I befriended a girl whose excitement about maths and technology instilled my fascination with the subjects too. Combining that with the fact that people around me told me that this was not a great field for girls and I would not fit in, made me want to prove them wrong even more. That led me to choose to do Bachelors of Computer Science instead of Medicine in college. And many years later, here I am and loving every bit of it.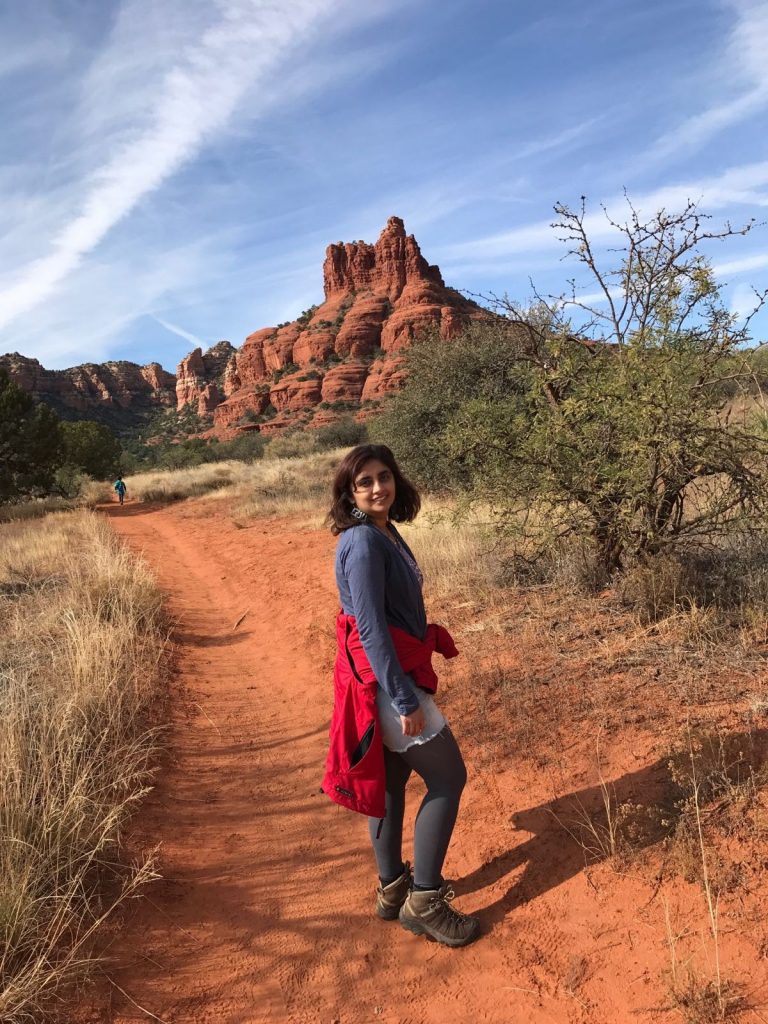 What is a typical day like for you?
I work with teams in North America, Europe, Asia and Australia and across design, product, engineering and marketing so there's never a dull day! My day starts with a ritual of figuring out my top 3 priorities of the day. Not only does that help me focus on achieving what I would like to do, but it also prevents me from getting overwhelmed by the workload I have. There are days I do deep work like planning, preparing and building by carving out space without distractions. Other days, I spend in connected work where I execute, lead new ideas, brain-storm and, troubleshoot. Irrespective, I like to make space for building relationships in everything I do.
Who is your female tech inspiration? What have they done and why do they inspire you?
I would be lying if I said there's one female leader who inspires me. The truth is every female leader that I have worked with inspires me because they are betting against the odds. Whether it's someone new to the field or someone who has been there for years. However, the one person who has helped me be more connected to a female perspective is Sheryl Sandberg. Her vulnerability and openness inspired me to be a similar force of change for other females in the field around me.
What advice would you give to women who want to pursue a career in tech?
I would sum it up in 4 words: 'You are not alone'!
During times of success or failure, I have been fortunate to have mentors and advisors around to guide me. I seek to also have conversations with anyone I meet, whom I believe I can learn from, or someone that inspires me to grow. These continuous, periodic conversations have helped me see the world from a unique perspective. I would not be where I am today without their support and advice.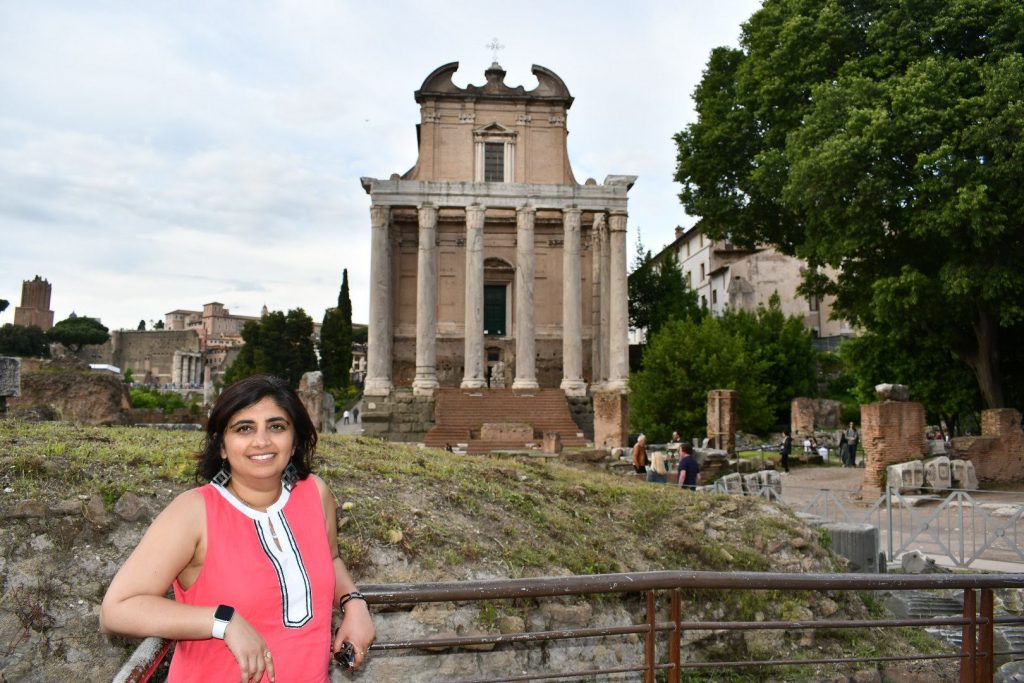 What is your talk at Grace Hopper Celebration about?
I believe that great products are created by great teams. To me, great teams are those that put themselves in the shoes of the customer, are willing to take risks, feedback on the ideas that have, count on each other to have candid conversations to make it better, shift focus when things are not going well and to hold themselves accountable for every minute piece of work they do. The sum of parts is greater than any single part in such a team. That is the culture that we have been building in Expedia Group and it is what I am excited to share with the Grace Hopper audience. The talk is called 'Creating Great Products through Culture and Candor' and is slotted for Oct 3rd at 1:45 PM EST.
What are you most excited about at Grace Hopper this year?
Grace Hopper is a unique opportunity to meet so many inspiring female leaders in one place. Rarely do you get to be in a place where the scales are tipped the other way in terms of diversity. I am looking forward to experiencing what that feels like and to talk about all the ways we are helping people go places at Expedia Group. Travel helps broaden our minds to possibilities and we make that happen here.
Join our Tech Careers Community
Expedia Group's Career Community is a great way to learn about new opportunities and receive important job communications and updates. Sign up now!