Skip to main content
Search
Jobs
Life at Expedia Group Blog
Back to blog posts
Introducing SAGE
Introducing SAGE (Sustainable & Green at Expedia Group), an Expedia Group Employee Resource Group with the vision to improve the understanding of sustainability throughout Expedia Group in support of EG's Sustainable Development Goals. We hear from Melody Kirkwagner, Program Manager and the Global Lead for SAGE.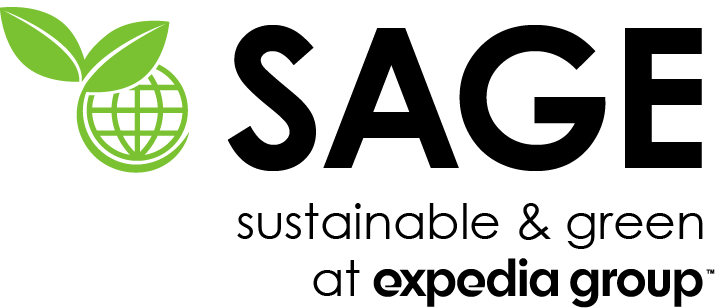 When, how and why was SAGE founded at Expedia Group?
SAGE was founded while I was looking the other way! I came to Expedia in 2010 a little nervous about stirring things up. I asked Facilities if we could start recycling batteries and sat back until suddenly, there was SAGE. A new employee at the time named Ram Hariharan was braver than I and sent out an invitation to Expedia Events and Announcements to come help form this new group.
What is SAGE's mission?
Our mission is to accelerate Expedia Group's transition to the sustainable travel platform for the world and for the future.
How big is the SAGE community across Expedia Group? How many offices/countries do you have a presence in?
At the end of 2019, SAGE had 469 members and 35 chapters in 22 countries. We have one more chapter now. SAGE has been growing quickly over the last three years.
What is SAGE most proud of in the last year?
There was so much! Since we first asked our sponsor to offset the carbon for his huge feedback forum, we've seen (and worked on!) EG move to offsetting 100% of our operational CO2e (a standard measure representing the carbon equivalent of all of the greenhouse gasses emitted). This is a continuing source of pride for our team.
In 2019, our Springfield chapter started its own carpooling program. Amsterdam created a bike to work video that was shared EG-wide. Our Lisbon chapter partnered with an effort that retrieves trees cleared in forest maintenance, leases them out for the holidays – in our case to hotels – then retrieves them to use for mulch in the forest. Singapore chapter held regular "green lunches" that reduce carbon and water waste. Dallas chapter replaced single-use plastics with reusable dishes, cups and flatware. Some chapters purchased reusable takeout lunchboxes for coworkers to borrow to avoid using single-use boxes. Many improved recycling and composting in their offices. Several did educational talks and screenings.
One of our proudest moments was when Montreal SAGE members were finalists in a hackathon. Their green hotels filter was adopted by Hotels.com to create a green landing page at the request of the City of Sydney, and subsequently for all of Canada.
We're just as proud of the efforts not mentioned here. There were so many actions and awareness activities, each with its own exponential effect that I could fill pages with their accomplishments. Obviously, I'm proud of the group. ?
What are SAGE's goals for 2020 and beyond?
Our biggest goal is for sustainability to become completely embedded in all aspects of EG and the marketplace. We'd like to see everyone develop a "planet first" attitude.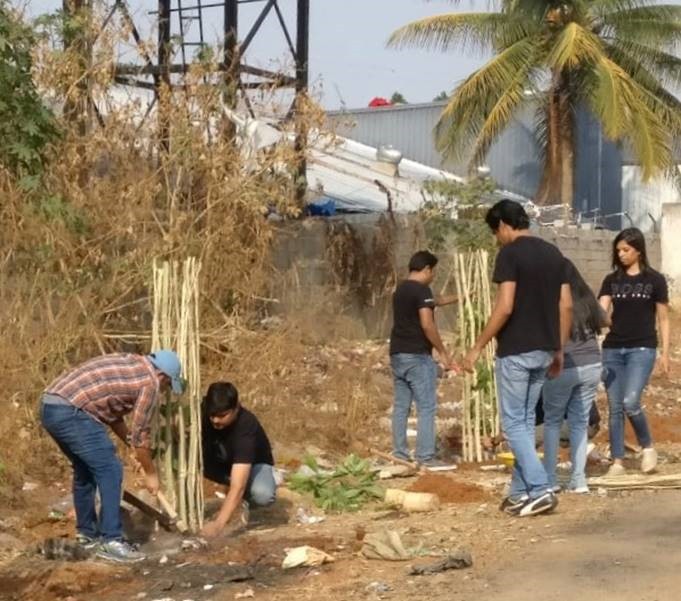 How can people outside of the SAGE community in wider Expedia Group and beyond be an ally to SAGE?
Every time you make a decision to choose a sustainable alternative, you're an ally to SAGE. And since you're making decisions like that, we hope you'll join us!
Another way to help: you can talk about us. Talk about the things we care about. Learn something new about sustainability. All of these things help us and help us all.
—
Join our Talent Community
We're looking for outstanding talent to join us on our purpose to bring the world within reach. By joining our talent community, you'll have exclusive access to our latest opportunities, events, interview advice, and global insights from our Expedia Group leaders. Sign up now!