Skip to main content
Search
Jobs
Life at Expedia Group Blog
Back to blog posts
Latinas in Tech Summit
We're proud to have been part of the Latinas in Tech (LiT) Summit this month. This is the first year we've participated as a Gold-level sponsor and it was an honor to be a part of this wonderful event!
Over 1,400 people attended this year's Summit – topics included innovating equity, demystifying corporate culture, addressing bias by promoting intersectionality in the workplace, and more! Our own Director of Technology, Emily Vignaux, was also a panelist on the Tech Innovation panel where they discussed overcoming engineering challenges.
All in all, our employees found the virtual summit to be extremely valuable and educational. Read on to learn about some of our employees' biggest takeaways and learnings from the Summit.
Samantha, Digital Channels Manager, Austin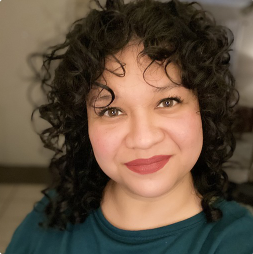 "The LiT Summit was by far the best virtual conference I attended all year. The energy was vibrant, from the Radio Latinx Hour that started the day to the enthusiastic partners in the expo booths. The platform itself was super easy to navigate and the session topics were diverse enough that I was always able to tune into a relevant discussion. The attendees were also very active in the chat and with networking which made the space feel welcoming and worth my time attending. Thank you Latinas in Tech and EG for making this valuable experience available to us!"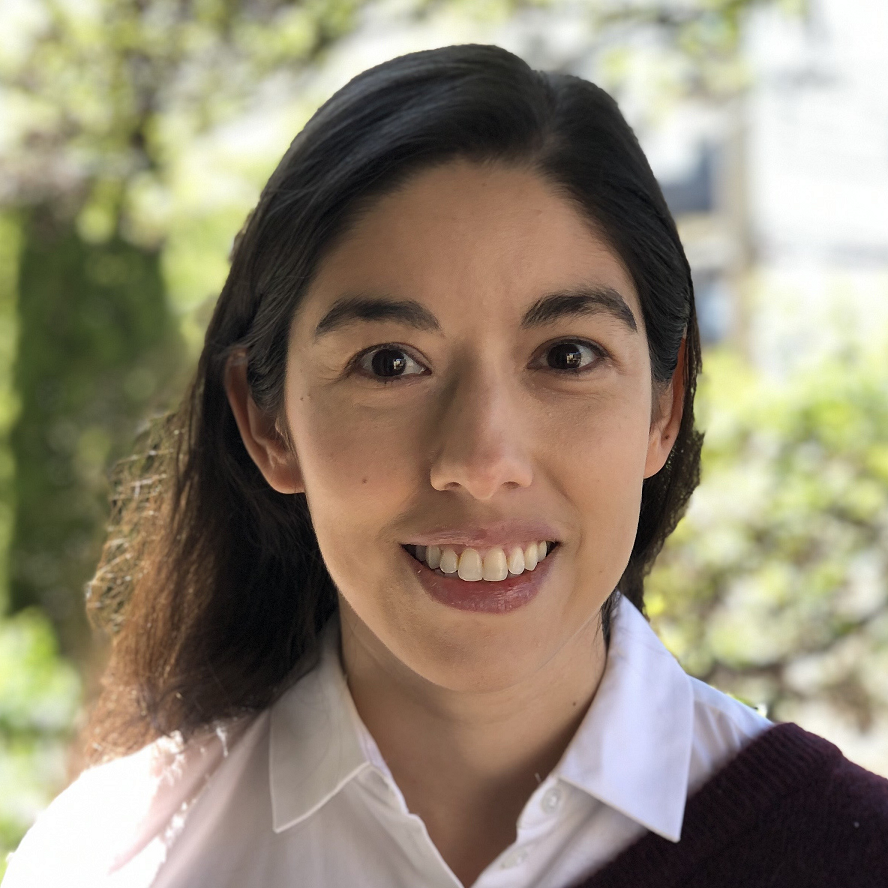 Emily, Director of Technology, Chicago
"It was an honor to participate in this year's LiT Summit. I enjoyed learning from my fellow panelists and helping to share our passion for technology with the conference attendees."
Karla, Lodging Partner Associate III, Cancun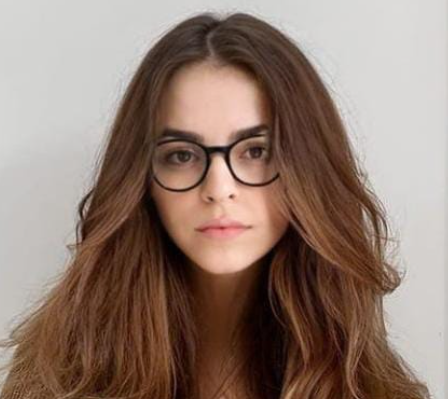 "This is my first LiT Summit and as challenging as it may be, I've learned that it's important to consistently express yourself in order to create progress towards a more inclusive workplace and reminds me why our work and presence is critical in tech for present and future generations of Latinx leaders."
Vanessa, Tier II Integration Specialist, Austin
"For many of us, we're the first in our families to pursue a career in tech where many times, we're the only Latina in the room.
The LiT Summit was a much-needed reminder that even in this new, virtual world, we are not alone. My hope is that one day there will be more of us in this space, which is why I'm so proud to work for a company that believes in that too."
Daniela, Senior Software Engineer, Seattle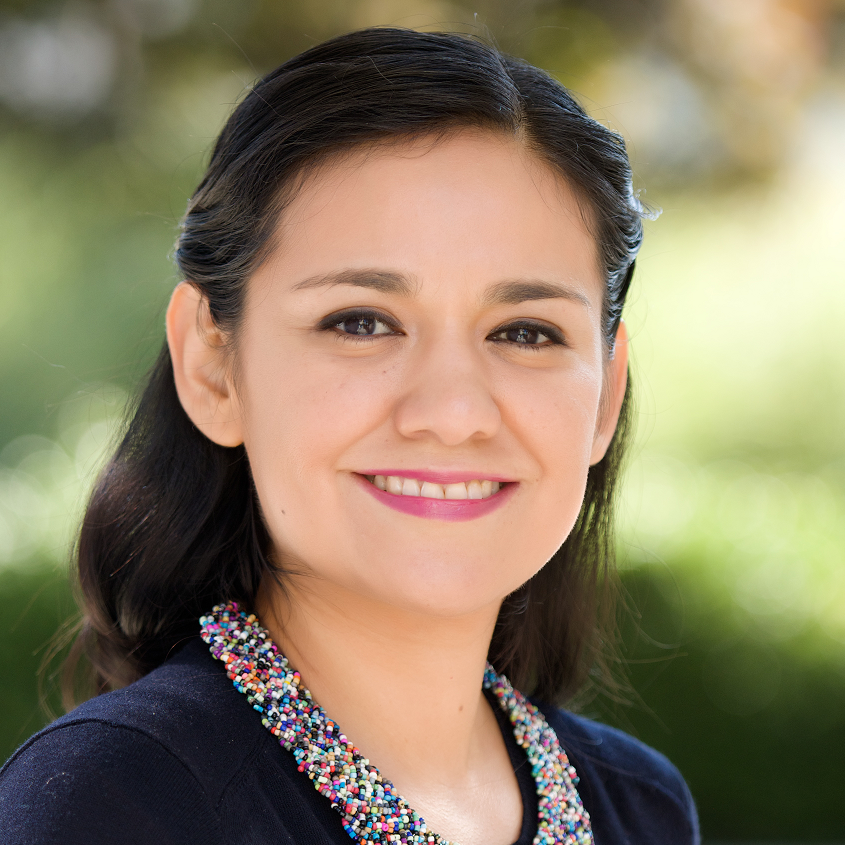 "Companies must invest in creating spaces for true belonging and equity.
As Latinas, it's fundamental to have and create spaces for true belonging, where together as a community push each other, rise together and show up for the community.
It's challenging to be the only one in the room. That's something that needs to be acknowledged, and companies need to create environments for belonging and support.
As we think about our career, it's crucial to have a strategic plan with a goal that aligns with our values, with a clear vision, and a high energy feeling that motivates us every day to reach our goals with SMART specific goals.
Execution is everything, have a morning routine. It's essential to start your day activating yourself, have scheduled intense focus hours, prioritize and delegate. Eat well and sleep well. Learn to say no. Surround yourself with the right people. Commit, persist, unite.
Culture fit is obsolete, it's better to have a Culture Add that looks to expand and stretch with diverse perspectives."
Alejandra, Content Analyst, Seattle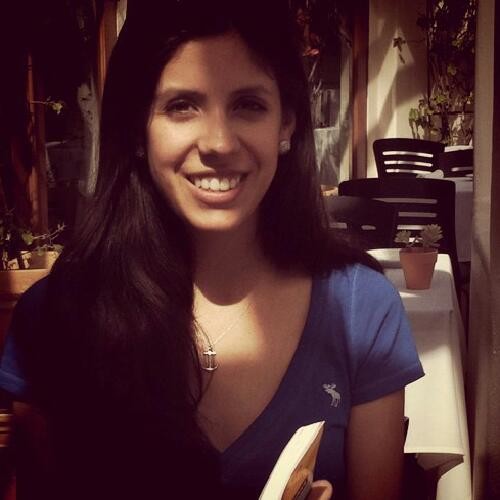 "It was inspiring to be surrounded by so many other women in tech who were ready to learn, and to share. Although the Summit was virtual, the energy was palpable and I left feeling extremely motivated and proud to be a part of this space. A huge thank you to EG for the opportunity to attend."
Angie, Market Associate, Miami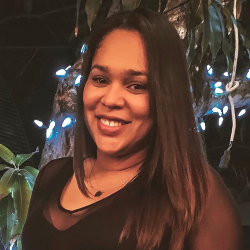 "Never been in the presence of so many influential and motivated women from all paths of life gathering to support each other, educate and show eagerness to open doors for other women. LiT for me was an affirmation that women are thriving and belong in tech!"
Favorite quote: 'I am not lucky. You know what I am? I am smart, I am talented, I take advantage of the opportunities that come my way and I work really, really hard. Don't call me lucky. Call me a badass.' – Shonda Rhimes
Heidy, Associate Recruiter, Chicago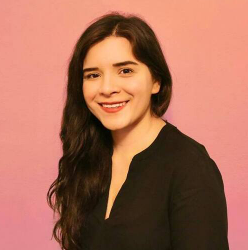 I first walked into the EG office in 2019 to attend a Latinas in Tech event in Chicago. I was able to listen to employees share their experience working at a travel tech company. I absolutely loved the culture and values that the EG employees had expressed about the company and how inviting EG was to everyone who attended the LiT event. Fast forward three years later, I was able to attend my first LiT Summit as an EG employee, talk about full circle! The Summit was an empowering and energizing one. Although being virtual, engagement was strong, and everyone was eager to build connections. I particularly enjoyed the honest fireside chats and meaningful networking sessions. I was able to connect with Latinas all over the world and hear about the various paths that led them to being in tech. I often found myself hitting the "extend time" button when I was connecting with other attendees because there was so much to learn and share from one another. There were multiple takeaways from the summit, however one that resonated with me the most was embracing your identities and experiences. We need to bring our experiences to the table as they are valuable, and we need to unapologetically share our perspectives. It is also critical that we enable connections within our community to help one another grow. Princessa Howard-Greene mentioned during the Authenticity session how we must be vulnerable enough to share our stories, the good and bad, in order to learn from one another's experiences as well. We must pay it forward as community. Hearing from so many inspiring Latinas from all walks of life left me with an incredible energy and I am eager to attend next year!"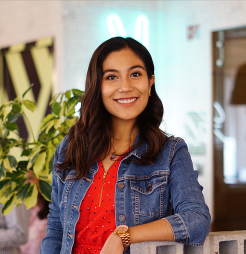 Deborah, Lodging Service Associate, Mexico City
"Attending the LiT Summit was an insightful and empowering experience, being able to connect with all the amazing women in the industry makes me feel seen and included. It's definitely a supportive platform to embrace our Latin identity."
__
Join our Talent Community
We're looking for outstanding talent to join us on our purpose to bring the world within reach. By joining our talent community, you'll have exclusive access to our latest opportunities, events, interview advice, and global insights from our Expedia Group leaders. Sign up now!