Skip to main content
Search
Jobs
Life at Expedia Group Blog
Back to blog posts
Leading an important I&D initiative: employee resource guides
Isha Gulati, Implementation Executive with Egencia, first got involved in the Inclusion and Diversity (I&D) initiatives last year after being inspired by Expedia Group's then Chief Inclusion Officer Melissa Maher's Q&A session on International Women's Day.
Expedia Group's Inclusion and Diversity team is guided by the Expedia Group purpose which is inherently inclusive: to bring the world within reach. We celebrate and champion inclusion and diversity for our employees, customers, partners, and communities. One of the key objectives for the I&D team is to raise awareness of inclusion for Expedia Group's employees, customers, partners, and communities across the globe.
Isha wanted to grow in the I&D space and learn about what it means to be an I&D professional. She has taken on a volunteer resource guide project since July 2019.
Every month, Isha and a group of volunteer employees put together a new employee resource guide. To date, there have been 10 guides created. The guides include employee-recommended media resources from TED talks, news articles, books, films, TV shows and more. The guides are meant to help employees better understand the diverse communities that not only make up Expedia Group, but also make employees inclusive global citizens outside of work.
The great thing about this initiative is that employees can propose new ideas and topics over time to develop new guides. This allows people to bring resources on topics that they're passionate to the broader Expedia Group community.
In addition to her full-time job, Isha spends about 5-6 hours of her time each month working on these volunteer guides.
She has grown her own personal skillset of being a project manager while working on this volunteer initiative. As someone who manages a global team, it's important for Isha to know how to collaborate with global team members to put these guides together.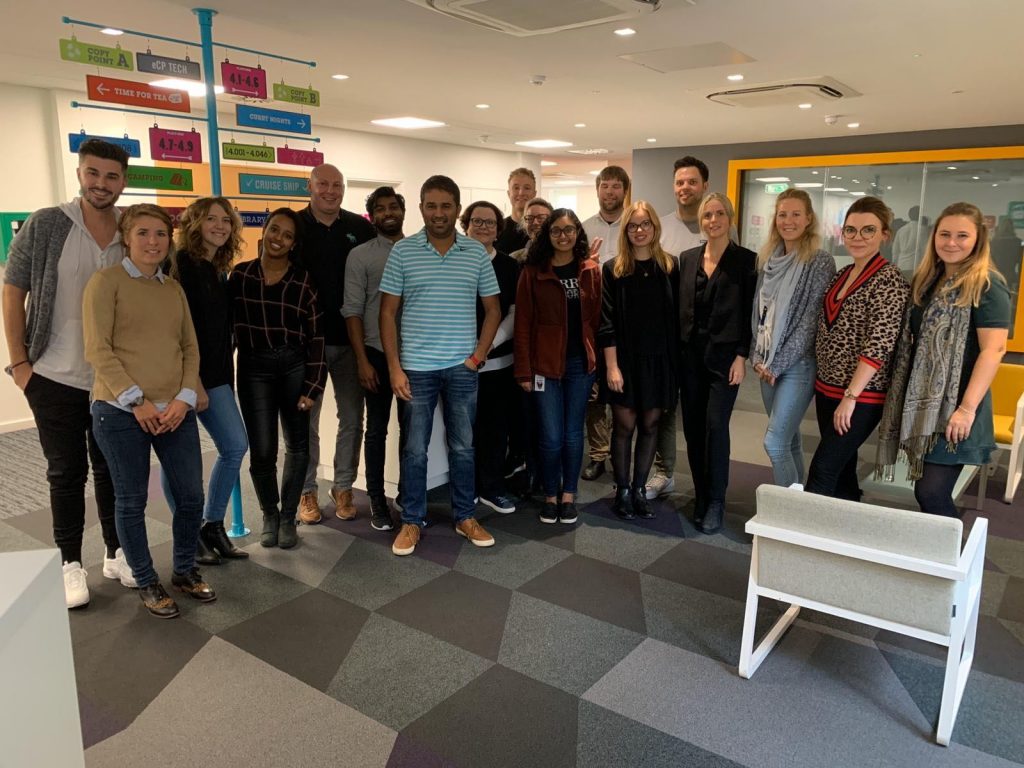 Through the I&D projects, she's worked with people across the EG brands despite her Egencia client-focused role and previous hotel partnership role within another brand. She has been able to introduce the I&D resources to the Egencia organization as well as other teams.
Isha's leadership on this project has allowed her to gain visibility with leadership and network within the company.
In conclusion, these efforts contribute directly to Expedia Group's overall objectives and goals for I&D so it's a fantastic opportunity for employees to learn and contribute to the company culture.
—
Join our Talent Community
We're looking for outstanding talent to join us on our purpose to bring the world within reach. By joining our talent community, you'll have exclusive access to our latest opportunities, events, interview advice, and global insights from our Expedia Group leaders. Sign up now!