Skip to main content
Search
Jobs
Life at Expedia Group Blog
Back to blog posts
Maximizing Opportunities with Bleisure
Corinna Tierney | Market Associate in Manchester
I have worked at Expedia for a little over a year and a half. I started my journey with the company in the Market Operations team as a Lodging Content Associate, onboarding our hotel partners and setting them up for success on Expedia Group platforms. I then moved over to our Join Expedia Team as a Market Associate in acquisition, signing up new hotel partners to offer accommodation to our thriving customer base. I have since joined Team TEN, account managing properties within their first few months with Expedia.
During Quarter 2 of 2019, I won an incentive to work from another Region 1 office. Having never visited Amsterdam, but frequently working closely with our Collections Team based there, I took the opportunity to meet them in person. During my time in the Amsterdam office, we were able to better align our teams by working together to understand each other's roles more clearly. The trip also allowed me to meet our Join Expedia and A/B teams working on the Benelux markets and take hints and tips for how they acquire and consult for their partners. In addition, I took the chance to buddy up with a member of their team in a similar role, with whom I will continue to share best practices with moving forward.
Within my role at Expedia I aim to maximize on all opportunities, so, in the same way I'll ensure our hotel partners are set up with the best rate plans and promotions for their properties, I decided to turn my business trip into bleisure. After a great few days in the Amsterdam office, I stuck around for the weekend to enjoy the beautiful city of Amsterdam.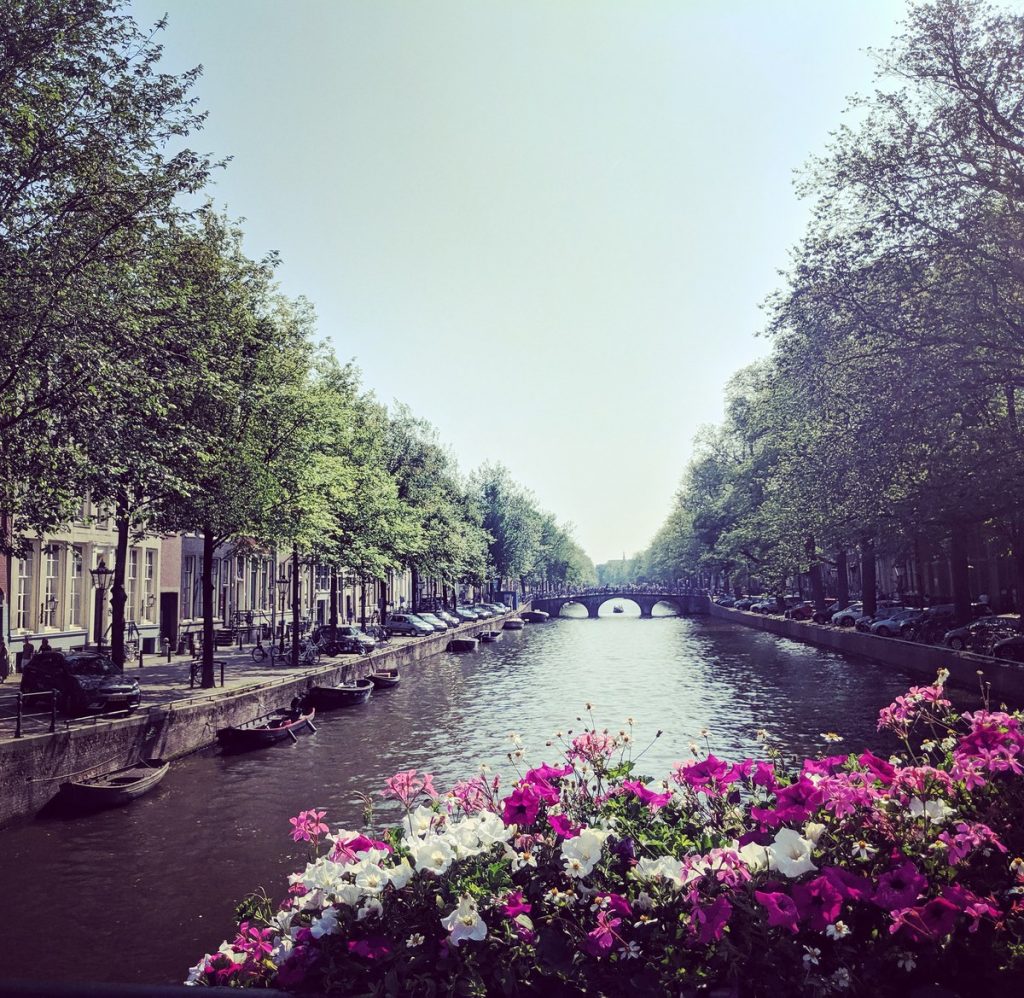 From walking the quaint streets, admiring the quirky buildings, and exploring delicious Dutch cuisine, those extra few days really allowed me to immerse myself in not only the office life, but also the day to day of those living in and around the area.
My bleisure time kicked off at the office's monthly 'fizzy Friday' event, which was hosted at Waterkant, a tucked-away canalside bar with breath-taking views of the sunset over the water. Here I got the opportunity to chat with people who worked in many different roles within the Amsterdam office and learn more about their journeys within Expedia Group. As drinks turned to dancing I retired for the night, eager for what the weekend had to hold.
The next day I woke bright and early to explore more of the enchanting web of water and cobbled streets which Amsterdam had to offer. Cruising down Amsterdam's stunning canals on an informative boat tour introduced me to the intriguing 'swaying sisters' (pictured). These houses, along with many in Amsterdam, almost lean against each other as they gradually sway with the water. Each building was as fantastically peculiar as the next.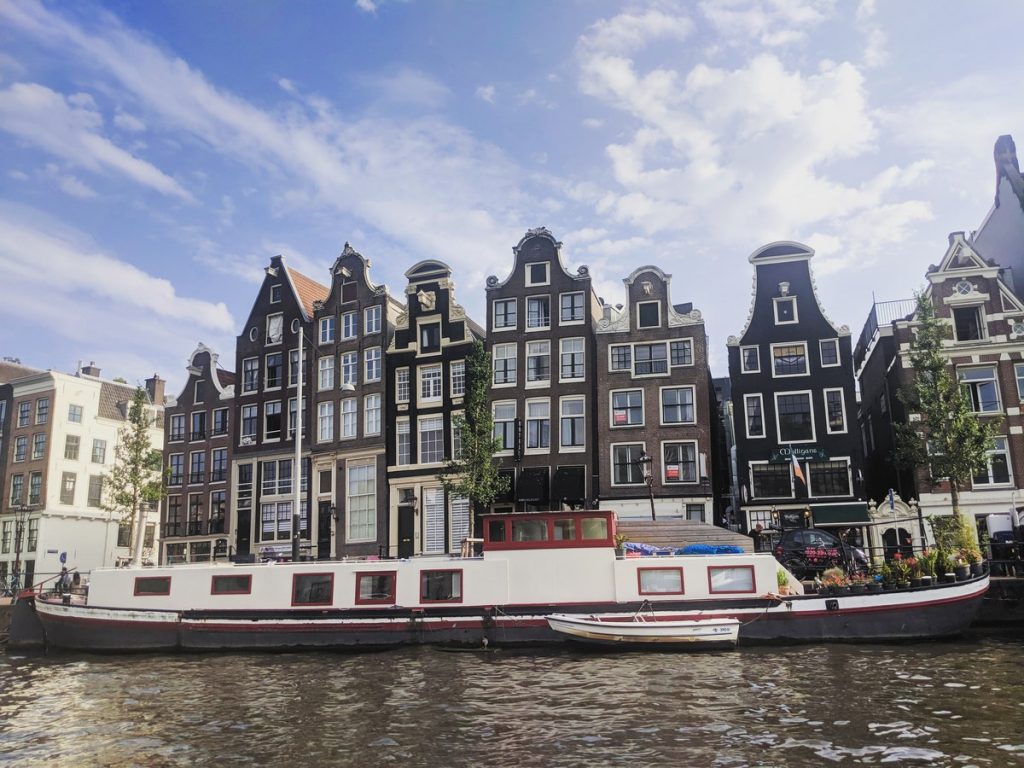 Later in the day, I visited the life-changing Anne Frank House. For over two years Anne Frank and her family lived in hiding in the annex of the building on the Prinsengracht, with many of their memories preserved and on display today. Following Anne's journey offered a moment of reflection and an eye-opening experience that I will remember for a very long time.
Before heading home, I also had the chance to dine in some classic Dutch restaurants recommended by our Senior Director himself. Krokets and Stamppot are definitely must-trys!
The trip was truly one to remember and I feel very grateful to work for a company that offers such great incentives.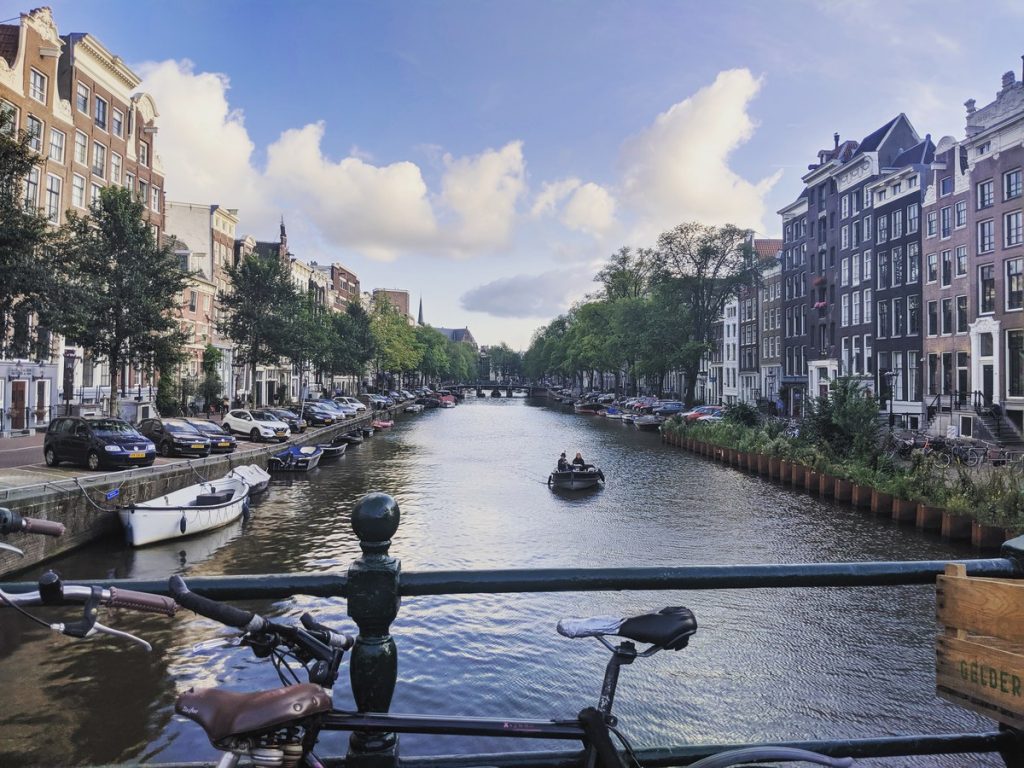 With opportunities to turn business trips into bleisure, Expedia employees can truly embody the culture of our company and bring the world within reach.
*Special thanks to everyone in the Amsterdam office who made me feel so welcome. I'll hopefully be back to visit soon!
Join our Careers Community
Expedia Group's Career Community is a great way to learn about new opportunities and receive important job communications and updates. Sign up now!