Skip to main content
Search
Jobs
Life at Expedia Group Blog
Back to blog posts
My Summer at Expedia
Zac Lim | International Accounting Intern in Bellevue
I vividly remember wearing the hat of a college junior last fall, feeling overwhelmed at career fairs during my search for summer internship opportunities. Throughout that process, I knew that I wanted to be exposed to a global business environment, learn from those around me, and leave a meaningful impact. Now, six months later, I find myself as an International Accounting intern here at Expedia, and I am excited to say that I have been able to have the experience I wanted, and more!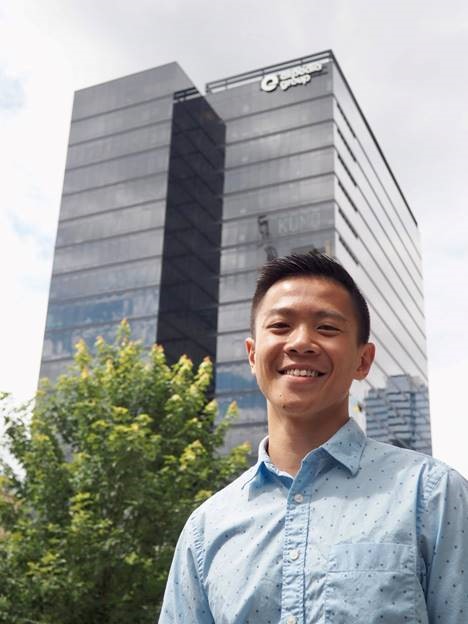 Veins of the organization
From reconciling service fee payments for our partners in Mexico to preparing financial statements for our partners in Switzerland, I am constantly given the opportunity to take on a wide range of responsibilities within the International Accounting team. By rolling up my sleeves and learning about the fundamentals of our business model, it did not take long for me to gain a deeper understanding and appreciation of accounting processes that act as the veins of the organization, connecting Expedia's vast global presence into one cohesive unit. Being able to contribute to such a far-reaching team, the word "international" can sound daunting at times. Guided by the principle "Think big and small," however, it truly has been the sum of everyday details that allows my team and I to achieve our goal. Specifically, it has been interesting to experience how important little cultural nuances are when collaborating with partners from all corners of the world.
A supportive culture at Expedia also encourages everyone to express their ideas openly, reminding us that no one is an expert in every field. This gives us, a collective team, the ability to analyze and tackle problems with a holistic approach. In a project where I had the opportunity to build a tool that tracks the statuses of 50 entities located in Europe and the Asia-Pacific region, I was particularly impressed by the autonomy I was given to champion the task, making me feel like a valued member of the team. Upon completion, I was also surprised to learn that the tool will be used across multiple departments, further highlighting how receptive people are to new ideas regardless of experience and seniority. Naturally, it was incredibly humbling and empowering to witness the impact of my efforts.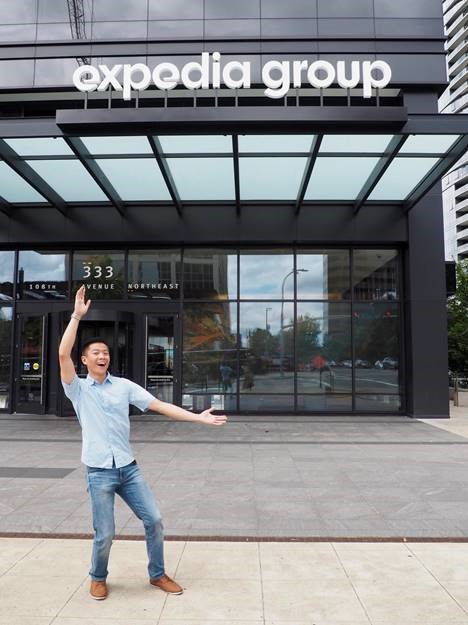 Being a force for good
During a Leadership Series talk by CEO Mark Okerstrom, one of the lessons Mark shared with our intern class was to "work with people that you aspire to be like." I have always felt strongly about the importance to look beyond our everyday work, and consider how we are contributing to a greater purpose that positively impacts our community. As I ask myself if that has been the case for me here at Expedia, the answer has consistently been a resounding "Yes!" Above all, I am surrounded by genuine people: A manager and mentor who cares about my personal and professional development, as well as teammates and fellow interns who make a day at work ever more so enjoyable. From collaborating on projects to simple coffee chats, I also had the privilege of learning from individuals beyond my team. Not only have these interactions helped me better understand how different departments work together, but they have also fueled my curiosity towards other teams within Expedia! With a collective of individuals who care, the result is obvious: An organization that cares! As part of Expedia's Day of Caring, I had the opportunity to volunteer at Food Lifeline, where our intern class helped prepare over 45,000 meals for local food banks! (which also happens to be a workout when you're hauling 20lbs watermelons)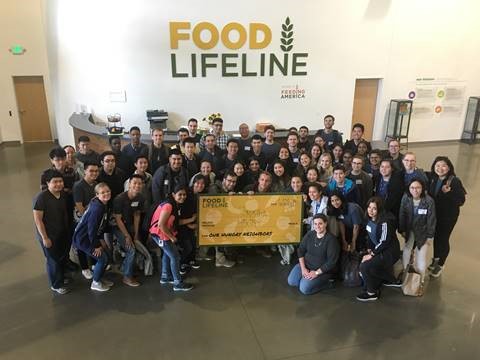 Last but not least, I am a proud believer in travel being a force for good. As a Singaporean, being here in the U.S. has exposed me to new cultures and experiences, constantly making me feel like I have so much more to learn. The benefits of travel are undeniable, and being able to contribute to an organization that strives to make travel more accessible continues to inspire me daily!
What's next?
Who knows! Just like most of us here at Expedia, every day continues to be a different one, and I look forward to more opportunities for learning and growth!
Global Early Talent
Ready to kick start your career? Explore Expedia Groups' worldwide intern, apprentice, and early career opportunities. Learn More