Skip to main content
Search
Jobs
Life at Expedia Group Blog
Back to blog posts
ROADTRIP!
Dan Weatbrook | Senior Technical Program Manager in Seattle
I recently had the opportunity to spend 13 hours a day for 3 days, and almost 1,000 miles with my co-workers as we circumnavigated Lake Michigan in the waning days of the summer of 2019.
On the surface, that might seem like something of a boondoggle. Here we were 7 co-workers, from 2 continents and 3 timezones, in a 12 passenger van, driving down the road and doing things like visiting the Miller Brewing house in Milwaukee, seeing Lambeau field, riding bicycles around Mackinac island, or zip-lining through the trees outside of Traverse City Michigan.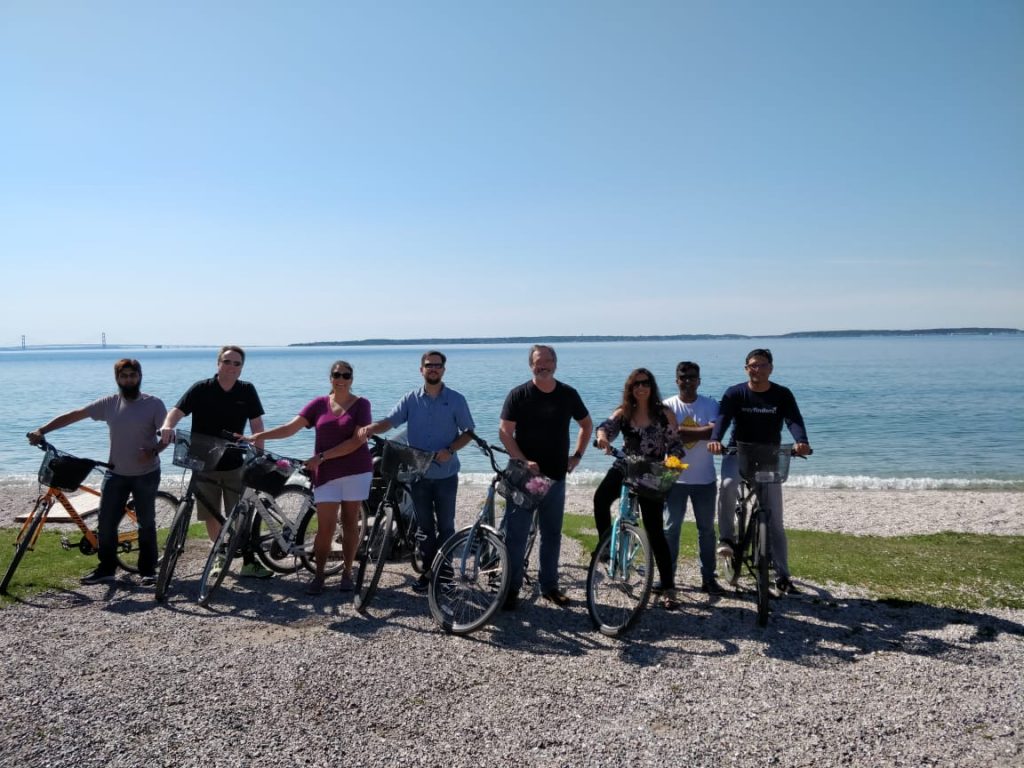 But… we had a mission…
1. Would we, as a team of leaders, find that we shared the same vision of the destination we are privileged to guide our teams to?
2. Could we discover opportunities for improvements of the site that we don't recognize as we sit at our desk pouring over bug reports and analytics?
3. Could we learn something about an area of the country that many of us had never been to?
I have to admit that there were some concerns about being cooped up with everyone for that long, and yes, it does turn out that being together for 13 hours a day could be considered a little too long, but… in the end, it turned out to be a wonderful trip. We had some deep conversations about shared concerns. We discovered that yes, as a matter of fact, we do share a vision for where this team needs to go, and how each of our roles fits into helping us get there.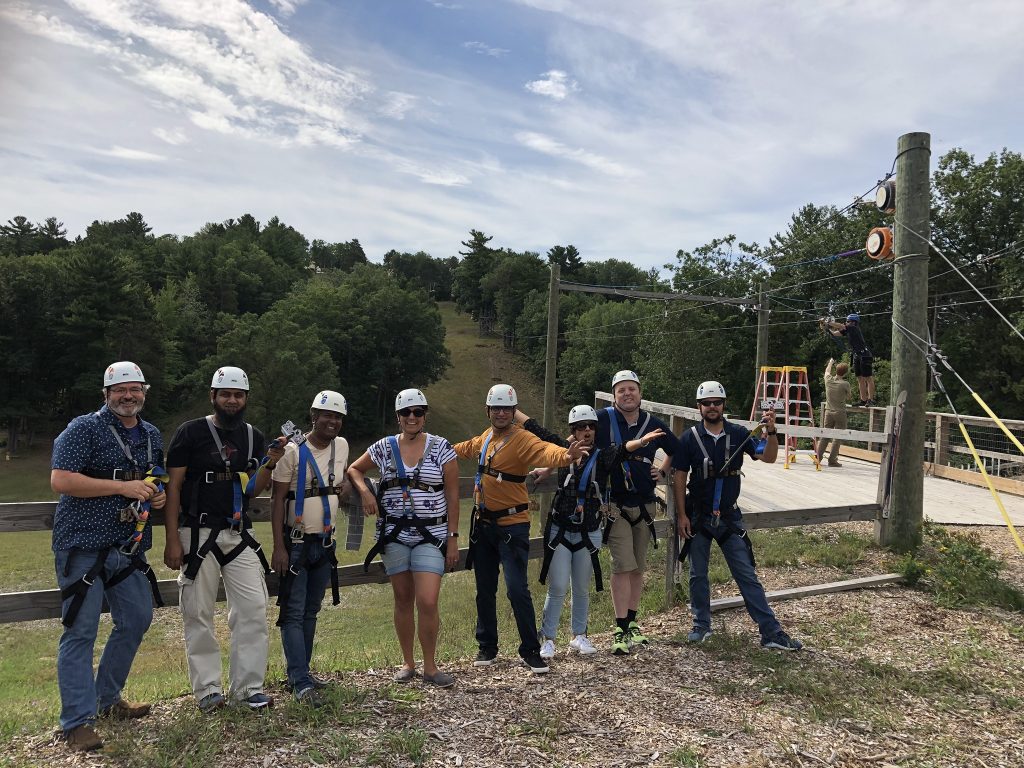 The product discovery was fascinating as well. Not often have I had the opportunity to shop for lodging, for real, in these circumstances, and we discovered several opportunities for us to improve the experience. One that I will be picking up myself is the experience of finding two hotels that are close to each other and share the name, and what happens when the one you pick is not the one that the other seven in your party booked.
And finally, I became enamored with Mackinac island. For years I had heard about the glories of "The Mac", which is a 333-mile sailboat race from Chicago to this completely charming island that has banned cars since 1898. Yet they still have amazon deliveries with Horse Drawn carriages. And now I understand the draw… It is a wonderful corner of the world.
I'd like to thank my co-workers for making the trip such a wonderful experience. On the road, and in the office.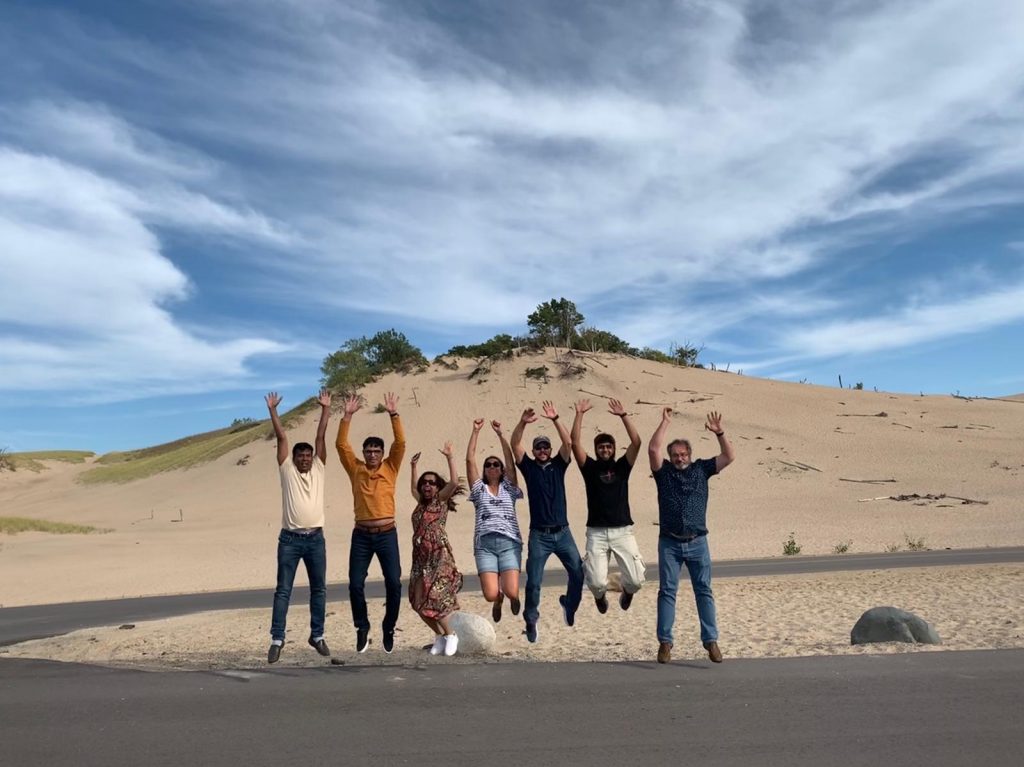 Join our Careers Community
Expedia Group's Career Community is a great way to learn about new opportunities and receive important job communications and updates. Sign up now!