Skip to main content
Search
Jobs
Life at Expedia Group Blog
Back to blog posts
Sales Careers at Expedia Group – Meet Emile
Emile started his journey with Expedia Group as a Market Associate Intern in our Amsterdam office, he now works in our business travel brand, Egencia as a Corporate Account Manager.
How Emile has progressed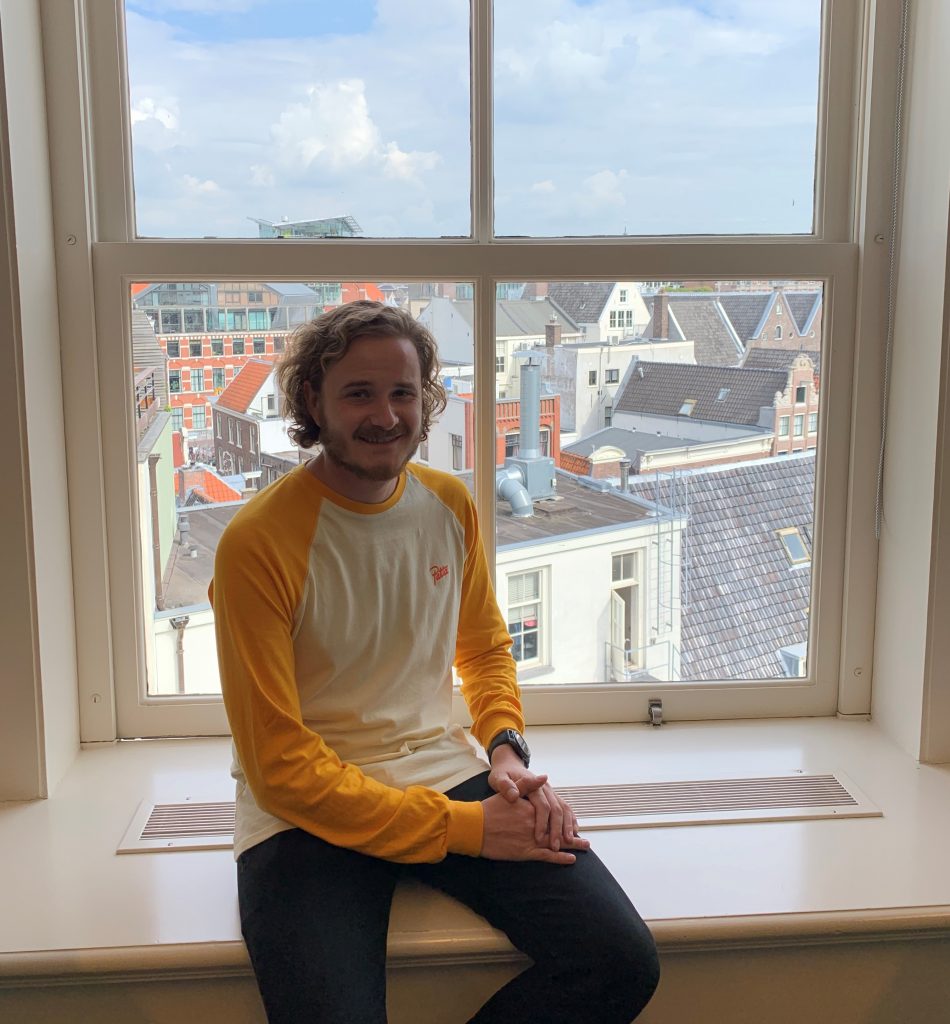 "I started as an Intern and was immediately embraced by the team I joined and treated as a full-time employee with all the benefits and responsibilities. It allowed me to excel and demonstrate my abilities quickly. Three months in, I was offered a full-time role as a Market Associate and wholeheartedly accepted."
"At the beginning of 2018, Egencia had opened a role for a Corporate Account Manager, I applied and was eventually hired. In this role I have been able to leverage my hotel knowledge from my previous Expedia Group role as well as expand it with Air, Car and Train."
A typical day for an Egencian
"I start every morning with a 30-minute email exercise where I separate actionable and non-actionable. I will work from the office, home or on the road depending on how my day is planned. Some days I'll visit clients at their offices, other days I'm in our office for internal meetings or projects and of course I'm always available on email."
Why would Emile recommend a career within his team?
"It's always a team effort. I am always proud when we can overcome hurdles and solve challenges for our partners, customers and clients. We bring the right people together to optimize their experiences."
"Being a part of the Account Management team at Egencia allows me access to a vast amount of experience and knowledge from my colleagues all over the world, this in turn allows me to grow and develop every day."
Why is Emile passionate about travel?
"My family has been in the travel business for generations. I grew up in travel and have always found it interesting. I enjoy solving puzzles and within the business travel industry you can find some quite complex ones to solve!"
What makes Expedia Group a great place to work?
"It's an inclusive and international company culture. We are continuously innovating our technology and everyone you meet is so approachable and helpful – it definitely makes for a great working environment."
Emile's best piece of career advice?
"In the travel industry communication is key when engaging with clients, customers and prospects as we solve their business challenges."
Come and work with us
If you're passionate about travel, love to work in a dynamic and supportive environment and looking for a career change with a company who is leading the way in business travel, we have many exciting roles in our Sales team across our Egencia global offices. Find out more by looking through our Sales job opportunities here.