Skip to main content
Search
Jobs
Life at Expedia Group Blog
Back to blog posts
Software Development Careers at Expedia Group – Meet Jasmine
After working as a manufacturing engineer, Jasmine Munoz wanted to move from creating automated solutions on the production floor to building innovative solutions on the web. Her two-hour coding hobbies after work became 10+ hour coding sessions, giving her that 'Aha' moment that she needed to pursue a technical career as a software engineer.
Now, Jasmine has been working as a software engineer in Expedia Group's Chicago office for over a year. Learn more about her experience and leadership opportunities she's taken on since joining.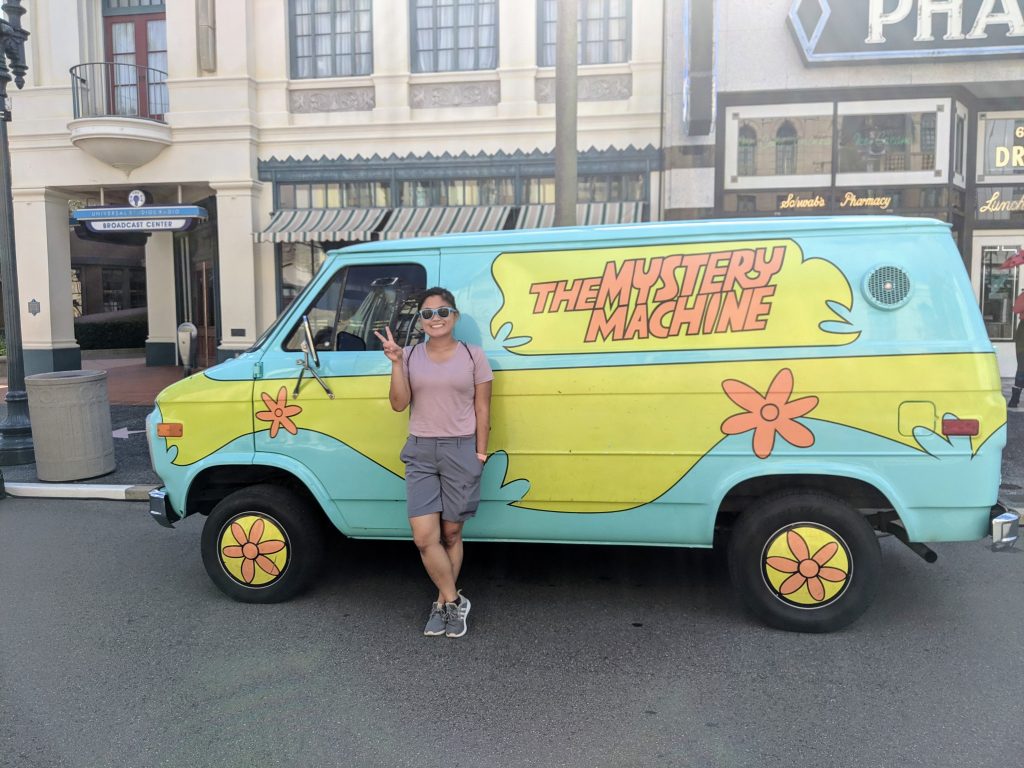 What does your day typically look like?
I am currently a software engineer on Expedia Group's lodging shopping team. Every 8-12 weeks, I develop features on Expedia's homepage, property search results, property details page, and checkout page with a team of 6-8 other folks. The team usually consists of two other developers, a product manager, UX, and an engineering manager. These features range from increasing awareness of vacation rentals to our users, surfacing key information on the page about a property to better inform the user what to expect for a given property, or creating a more efficient and user-friendly site so our customers can have a seamless online shopping experience.
We work in an agile environment where all the work for given features are organized in a project management tool with backlog, in progress, blocked, and completed lanes. We participate in daily 30 minute stand-up meetings to share project updates and plan ahead for the day. On average, I'll code roughly 5-6 hours per day for 1-2 weeks for a given feature.
Apart from coding, I also attend guild meetings to understand what other developers are doing in the code base to alleviate tech debt, what else they're working on, and what developer tools are being used so we can all work more efficiently.
In addition to my development work, I lead WELL (Women at Expedia Learning and Leading) in Chicago. Every month, I attend meetings with other BRG (Business Resource Group) leaders to learn about and collaborate on planning community events. We focus on planning events that will increase participation and awareness for our WELL community.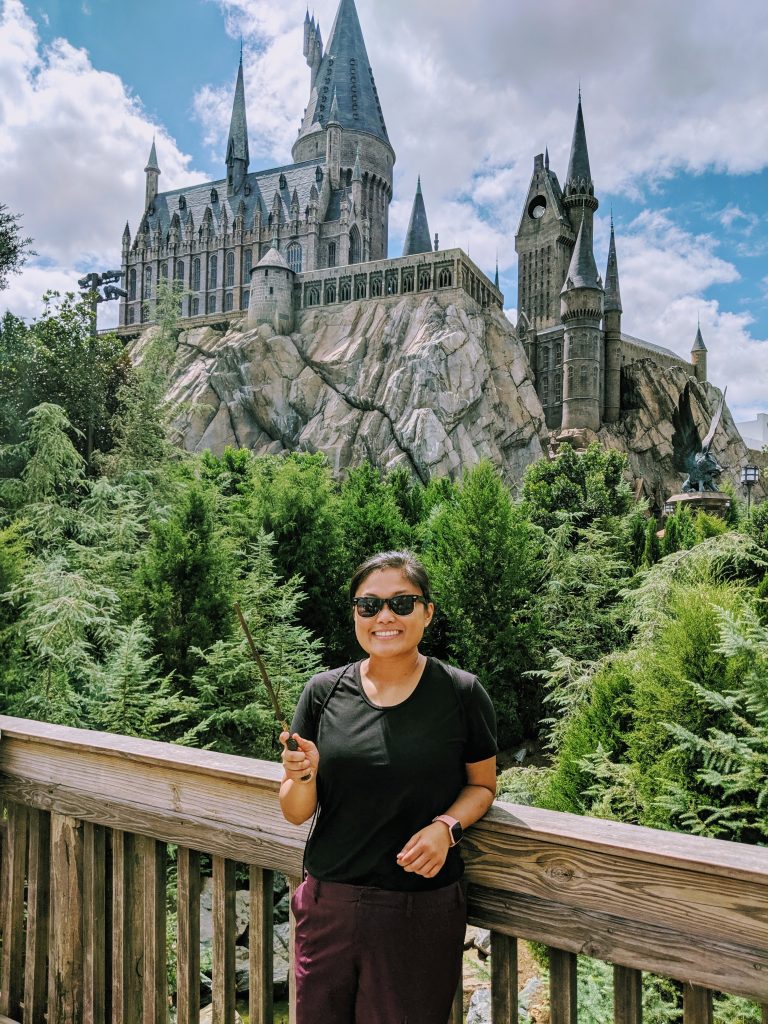 What is your favorite part of your job?
Makers Day. Every quarter, there is one day where developers on our team can create something based on a given theme. One of the biggest reasons I became a developer was the thrill of creating features from scratch, learning new concepts along the way, and seeing the features being used by our customers. I love seeing what other developers create and seeing these ideas implemented on Expedia Group's site.
What has been your proudest moment so far at Expedia Group?
Every demo I have given for a fully finished feature to the global lodging shopping team have been my proudest moments. There's a lot of work behind the scenes with user experience designers, product managers, and other developers to implement the concepts, review the code, and deploy the code to production. Seeing all that work presented to the team, and having these features used by my family and friends are amazing and fulfilling moments.
What makes Expedia Group a great place to work?
The culture. Everyone on my team and in the Expedia Group Chicago community are amazing to work with. They're supportive when people come across technical difficulties and challenges, and understanding when folks need to take mental health days or work-from-home days to take care of themselves or their family.
Also, the work-life balance is excellent. Expedia Group has been ranked as one of the top 100 greatest places to work in the nation by Glassdoor for several years in a row. After working here for a year, I can fully confirm this is absolutely true. There's a lot of autonomy on my team, where individuals can dictate how they plan their schedules as long as they finish their work on time. Even if the individual cannot finish the work on time, everyone on the team is very supportive and will step up to help that team member to complete the task as a team. The "One Team, Group First" culture is very strong at Expedia Group, and is one of the main reasons I love working here.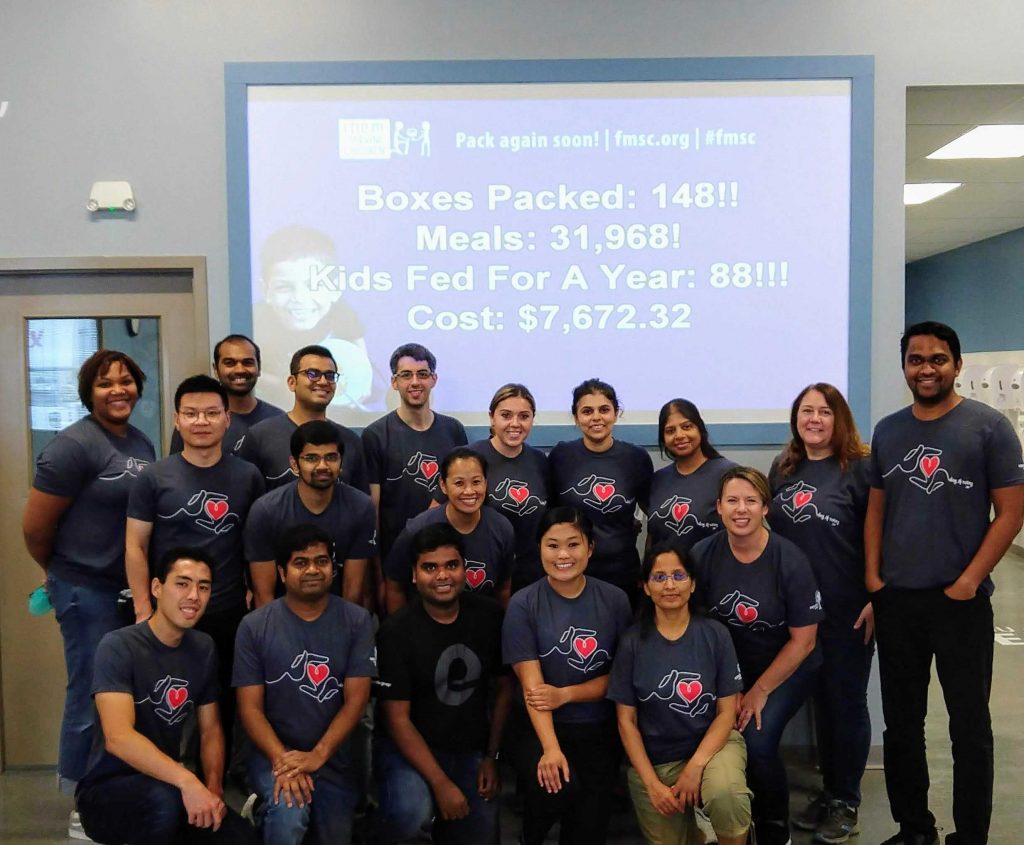 Why would you recommend a career within your team?
There are incredible, supportive, and brilliant people on my team. I have grown leaps and bounds as a developer in the past year working with all of them.
What are you most passionate about?
Continuously growing my skills as a developer. Whether learning about new, more performance-efficient frameworks, studying new programming languages, or configuring my development environment, I love seeing where technology is going and what tools I can use as a developer to create amazing features in the future.
Finally, what's your best piece of career advice for candidates looking to join Expedia Group?
Never feel like you are alone when working on a given project. There are so many brilliant people you can reach out to at Expedia Group. We document our information well on Confluence and Github and there's always a supportive team member to help answer questions. You'll grow tremendously as a developer and overall as an individual contributor by taking advantage of these all of the resources here.
Join our Careers Community
Expedia Group's Careers Community is a great way to learn about new opportunities and receive important job communications and updates. Sign up now!