Skip to main content
Search
Jobs
Life at Expedia Group Blog
Back to blog posts
Software Development Careers – Meet Mannan
It's difficult not to marvel at Mannan's committed focus on solving problems for our customers, often through improvements to their user experience. In this blog post we find out how Mannan has flexed his coding superpowers in his first two years at Expedia Group.
What does your typical work day look like?
Since COVID-19, my typical work day has changed noticeably. Rather than fight for a seat on the train during the rush hour commute, I make myself a coffee and some toast and log in remotely from home. I dial into our daily stand-up to give a progress update and learn what my team members are working on. If starting something new, I will pick up the highest priority piece of work on our board, reach out to someone if I need any clarification or elaboration on any of the details and start coding away. After my changes have been reviewed, my code is merged and is automatically tested then shipped out to production. I can monitor if it's working as expected and toggle the functionality on or off instantaneously. Once the feature is rolled out to all users, the process starts again.
What is your favourite part of your job?
I love solving complex problems that have tangible improvements to our users' experience, so having the opportunity to do this every week is the best part of the job. Another highlight is having opportunities to participate in our Hackathons, these allow us to use our creativity and push our developer limits to develop working solutions in a short time that provide innovative solutions to problems.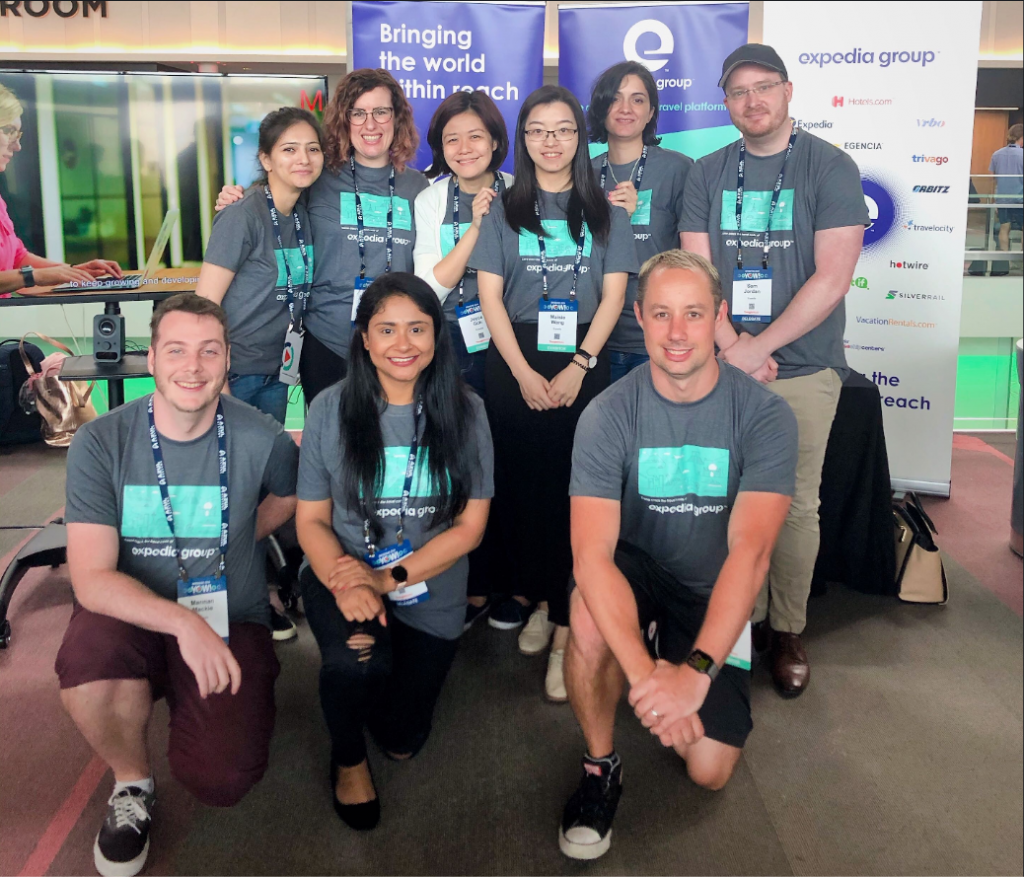 What has been your proudest moment so far at Expedia Group?
The first one that comes to mind is another developer from my team and I were given a customer problem to solve. We designed a solution and shared it with the team, built a new API with its own datastore, enhanced the user interface, localised for different languages and finally rolled it out in less than a week. Being supported with great tools and being empowered to provision resources as needed, removes a lot of the friction I have experienced in the past.
What makes Expedia Group a great place to work?
Having worked here for two years, I have already had the opportunity to experience secondments in three other teams! Many companies talk about the possibilities about rotations, but Expedia is the first place that I have seen firsthand really deliver on that promise. Being able to learn about other domains and ways of working is great and gives you the opportunity to share different ideas to those teams as well.
What piece of career advice would you give candidates looking to join Expedia Group?
Having a genuine passion for software development will help you stand out amongst the crowd. We are always looking at improving, so bring your own opinions about different technology or practices, we will happily discuss or trial different approaches.
—
Join our Talent Community
We're looking for outstanding talent to join us on our purpose to bring the world within reach. By joining our talent community, you'll have exclusive access to our latest opportunities, events, interview advice, and global insights from our Expedia Group leaders. Sign up now!