Skip to main content
Search
Jobs
Life at Expedia Group Blog
Back to blog posts
From Stockholm to Seattle; a valuable career experience for Madeleine
Egencia's Sweden's latest export to the US enjoys lifting weights every morning and is a heavy lifter at work too! Not only has Madeleine Westman overachieved sales goals to win the Egencia President's Club Awards two years in a row, but recently participated in an exchange program to one of our US headquarters, in Seattle.
Madeleine believes the world is getting smaller for businesses across the world, "many companies have headquarters in Sweden and operations within the US or Canada. To better serve them, we need to be able to reach out to our counterparts across the world and bring our clients a customized travel program," she said.
For the past four years, Madeleine has been a sales manager focusing on Small and Medium Enterprises (SMEs) in Stockholm, Sweden. She helps companies increase savings and gain visibility on employee travel and security using Egencia tools.
Madeleine wanted to learn from talented colleagues and their best practices in the US, but without a formal exchange program she had to think creatively. With an impressive and well-thought out business case, Madeleine was strongly supported by her manager, HR, senior sales director and members of the management team. Her hard work and preparation finally paid off and in mid-June she flew to Seattle. "I had to leave everything familiar back in Sweden, though it was only for three months. However, my purpose was clear: gain a deeper understanding of Egencia's core business and find best practices to share back in my local market," she said.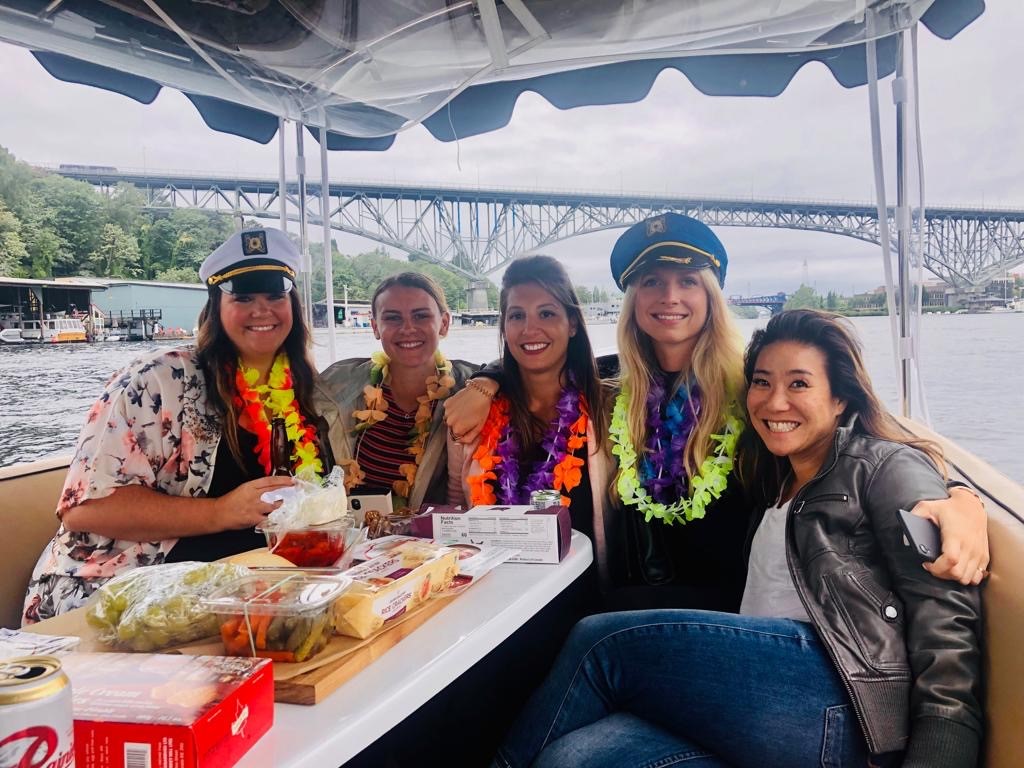 In Sweden, sales teams have a broader role and most business prospecting is done by sales representatives themselves. "I spend a lot of my time reaching out to potential new clients and introducing them to the benefits of Egencia." Madeleine said. In the US, sales teams work closely with sales development representatives. "I shared some successful prospecting strategies we use in the Nordic market with them," she explains.
Spending time with departments such as account management, marketing, implementation and sales development helped Madeleine understand how they collaborate with the sales team. "This was very valuable and something I felt I could apply in Sweden," she said.
Madeleine's project bridged the gap between Sweden's local sales team and the US. "It speaks to the core of Expedia Group's values to 'bring the world within reach' and work as 'one team'. In past years the sales organization has become more aligned globally, and this is a step further," she said.
Madeleine summarizes her journey in three words – Exciting. Illuminating. Memorable!
Come and work with us
If you're passionate about travel, love to work in a dynamic and supportive environment and looking for a career change with a company who is leading the way in business travel, we have many exciting roles in our Sales team across our global offices. Find out more by looking through our Sales job opportunities here.