Skip to main content
Search
Jobs
Life at Expedia Group Blog
Back to blog posts
Talking about Diversity and Inclusion – My Story…
Sarah Liotto | Support Coordinator in Rome
"In the middle of difficulty lies opportunity." – Albert Einstein
Writing, reading, and traveling are my passions. Thankfully, I have the opportunity to use them every day at Expedia Group, where I've worked since 2011 knowing that we share the same underlying values. Expedia Group promotes travel and creativity to all, offering many choices—and the reason I travel myself is because I believe that creativity is going to save the world. This is my story…
When I was a child, I used to travel around the world due to the nature of my father's job (he was a Diplomat). In 18 years, I lived in very diverse countries: United Kingdom, Switzerland, and Algeria, giving me a French education. On my own, I've also visited cities like Vienna, Paris, and The Hague. Today, thanks to these trips and my upbringing, I can say that I'm a flexible and open-minded woman. It's no wonder I find myself working for the world's largest travel platform!
What I mention above is the result of what I am today. But it wasn't always easy for me. I'm partial-sighted and when I was in school, many children would laugh at me, asking things like, "Why do you look at me like that? Why do you wear glasses and sometimes not? Why are you so strange, so different?" Those sentences remain in my mind today and sometimes I still wonder what others are thinking about me. When I was younger, I wasn't included in teams or groups because of my diversity.
I had to work a lot on myself over the years. I found a solution in my personal development 8 years ago through counseling. I've now been a client for a long time, with many goals and difficulties to solve. I'd been judged in the past and in a way, I judged myself too, so I wanted to stop this kind of thinking and behavior. Eventually, I decided to become an art-counselor myself. Using art as a form of aid, it helps with my own development and to build competencies within my team, improving relationships, communication, and listening skills.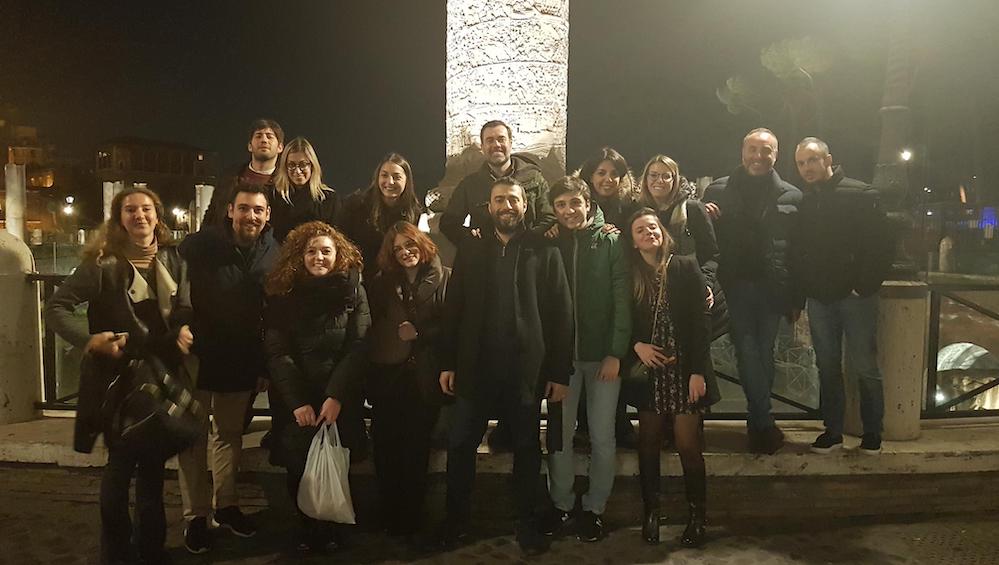 My role at Expedia also came 8 years ago—it was providential. I was happy because I could do what I enjoy the most: help and support market management teams in several tasks. I'm currently a support coordinator for the Rome Market Management team. I've been in the same role for 8 years, but my work varies every day, so it never gets repetitive! I strongly believe that a positive attitude is fundamental, especially if you work in teams. Through daily cooperation and idea-sharing, I'm always happy to help my team, as I believe our collaboration stimulates us to do our best work.
Expedia was and is my work field, where I practice and form experiences. Even with my disability, I accomplish tasks in several ways. I develop on core competencies because I've learned to lose, to fail, and to ask. Contrary to how my peers treated me at school and when I was younger, here at Expedia, managers and teams have coached and guided me—they continue to do this today, helping me find my place and give me the opportunity to shape my role.
What I've learnt is that even if we have a difficulty (or a disability) it's how YOU feel that matters most. I'm resilient and can say that people can hurt us, but if you are self-aware and accept yourself, you can also include yourself, even if you are a little bit diverse. Diversity permits attraction and curiosity, so inclusion is possible if you include yourself first.
Thank you, Expedia Group. Thank you, teams. Thank you, me!
Join our Careers Community
Expedia Group's Career Community is a great way to learn about new opportunities and receive important job communications and updates. Sign up now!