Skip to main content
Search
Jobs
Life at Expedia Group Blog
Back to blog posts
Women in Tech Online Festival: Why are we still talking about women in STEM?
Isabelle Bentley | Product Analyst
In our everyday lives, we encounter examples of failures of representation and accredited success of the women's achievements. Many may believe due to the current state of the tech industry with 77% of tech director roles filled by men, that men may have an aptitude for programming and tech in general. What this fails to acknowledge is the systemic push of women out of the computing industry once it became profitable, in the early development of the industry women were at the forefront, with Ada Lovelace being the first person to publish an algorithm intended to be executed by the first modern computer in 1840, and Admiral Grace Murray Hopper who 100 years later invented the compiler, which lay the groundwork for automatic programming, and revolutionised computing. These examples show how easy it is to rewrite the past to aid discriminatory practices. We hope from now to be forever pushing and supporting environments that include all who wish to learn, contribute and succeed.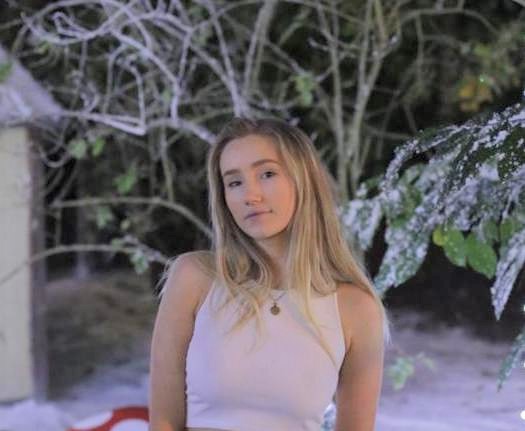 Throughout the course of the week, a main theme was pivotal in linking to every speech given by the speakers. Each talk being as insightful and thought provoking as the last, truly allowing me to gain a vast amount of new knowledge to guide me on my path in the ever-expanding career opportunities in the tech industry. As mentioned, there was a main theme that stuck with me throughout the duration of the week, and rightly so, diversification and progression.
Introduction to Privilege – Sharon Hunt (Head of HR, Customer Success Unit, Microsoft), Daniel Kenyon-Smith (Head of Solution Architecture, Modernisation & Migration – Customer Success, Microsoft UK)
As two professionals involved in Microsoft's Inclusion and Diversity Initiatives, Sharon Hunt and Daniel Kenyon-Smith brought about a speech of strategy and efficiency, in not only identifying your privilege, but also ways to consciously share and use our own privilege to support others.
Our own privilege is rooted in our social identity and could be based on our race, gender, education, age, job role, class and a multitude of other seen and non-seen physical, mental and social factors. All these factors intersect to create a unique identity and experience.
Advantages often feel natural for those receiving them, as privilege is built into the way our societies operate. Although we don't have the ability to choose if we are privileged, we can use our privilege to support and help others. My key take-aways and actions from this talk are the following:
Practice awareness by reflecting on how privilege shows up for me.
Exercise curiosity and better understand sources of privilege, oppression, power, and systemic inequality.
Demonstrate courage by creating space for everyone to contribute, speak up respectfully and promote change.
Intersectionality is a Superpower (Maya Prentis, Management Consultant, Capgemini Invent)
Maya Prentis opened with sharing facts around the gender pay gap, specifically in America, and multiple factors can compound the inequalities people can face. In 2020 in America, white women earned 82 cents for every dollar a white man earned, comparatively Indian American, African American, and Hispanic women earned 75 cents for every dollar a white man earnt.
Predictions estimate that white women will reach gender parity in 2059, whereas it will take till 2130 and 2224 for Black women and Hispanic women to reach gender parity respectively. This data alone suggests we can be doing a lot more to increase the rates at which gender parity is reached and ensuring no one is left behind.
So, what can we do? Not only support those discriminated against by their intersectional experience but drive the changes to fix workplace inequalities and make them more inclusive. We must all have zero tolerance when witnessing discrimination at our place of work.
Data & Diversity: The Importance of Representation for Product Design (Radhika Krishnan Chief Product Officer, Hitachi Vantara)
Radhika Krishnan opened with her personal background, and own observations about her past experiences, that more diverse teams build better products and get better results. This is an observation that I have previously seen supported by McKinsey's 2019 analysis, that found companies with more than 30 percent women executives were more likely to outperform companies where this percentage ranged from 10 to 30, and in turn these companies were more likely to outperform those with even fewer women executives, or none at all.
Radhika also touched on an amazing example of how a lack of diversity in product design can even be dangerous. An example of this being that women are 80% more likely to sustain injuries from a car crash than men, this is due to seatbelts and airbags being made by men for men and were tested with male shaped test dummies.
As recently as 2011, vehicle safety ratings were based solely on how they performed in crashes with male test dummies. The lack of diversity among the people who create products and the data they use to validate it, results in technology that only works for certain people.
As a product analyst I can be deliberate and pro-active in addressing bias in product design when we are in testing changes. Diversity and representation must be foundational when ideating these designs that will impact users' abilities to engage and navigate with our brand.
Women are the Future of Fintech (Jennifer Frasier, VP, FIS)
This panel discussion featured four dynamic women leaders within the growing and exciting industry of financial technology, better known as "Fintech". Silvia Mensdorff-Pouilly (SVP, FIS), Louise Hill (Co-Founder & COO, gohenry), Barb Morgan (EVP, FIS) and Tara Winters (SVP, FIS) are examples of how women can shape the future of Fintech through their roles as consumers and financial decision makers. As an important talent pool for the evolving and emerging needs within the industry, and as critical voices required to help advance and innovate industry products and services.
Women control over 31.8 trillion in worldwide spending, with 89% reporting they control or share daily shopping household needs. Despite this, we also know women are less likely to have access to financial institutions or bank accounts and are less likely to accumulate wealth due to the unescapable gender pay gap.
Gohenry Co-Founder & COO, Louise Hill, created a pre-paid card and app aimed at young people aged 6 – 18, with unique parental controls. Louise drew her inspiration from her own experiences as a mother and noticed children were being left behind as Fintech was evolving. Whether it is iTunes, games or online shopping, the way we spend money has advanced from physical means. Bringing children into the modern methods of dealing with finances will give them solid financial education, that will be greatly beneficial in their later lives.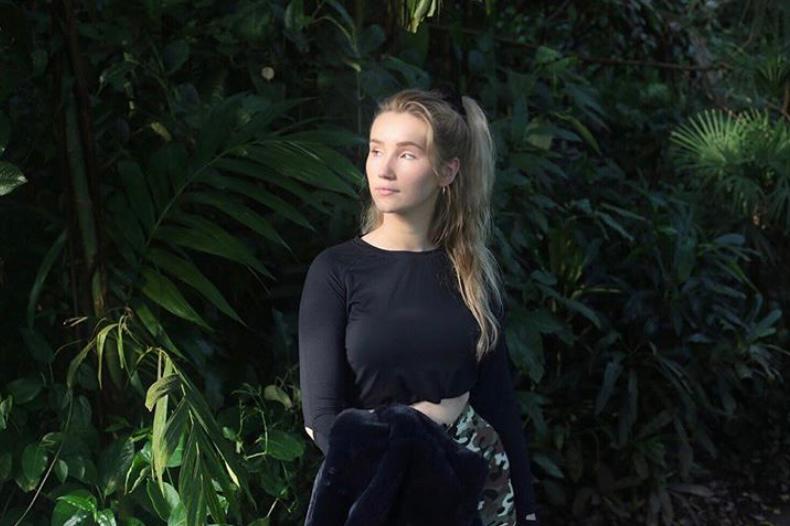 Louise also shared some positive current insights from during the COVID lockdown: On the whole, children's savings increased by 59%. With girls' charitable donations increasing by 95%! This highlights a promising future; girls are ready to create the change regarding helping others.
My experience at the Women in Tech Online Festival has been informative, eye-opening, welcoming and much more. The festival has allowed me to connect with truly brilliant women, with a broad range of highly intelligent and professional working backgrounds. Going forward, I will proudly continue to be an ambassador and representative for all women in tech everywhere, making change and creating change.
---
Our own Cintia Tavella spoke at this year's Women in Technology Online Festival.
__
Join our Talent Community
We're looking for outstanding talent to join us on our mission to power global travel for everyone, everywhere. By joining our talent community, you'll have exclusive access to our latest opportunities, events, interview advice, and global insights from our Expedia Group leaders. Sign up now!