Skip to main content
Search
Jobs
Life at Expedia Group Blog
Back to blog posts
Women in Technology World Series: Speaker Spotlight with Alix Fitzgerald
As we build up to the Women in Technology World Series 2020, taking place 16-20th November 2020, we caught up with Alix, a Senior Product Manager and one of our keynote speakers who will be a part of a fireside chat at the event. Read on to find out more about a typical day as a product manager at Expedia Group and the inclusion topic Alix will be discussing at the online festival.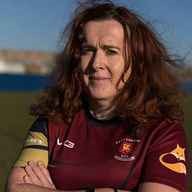 Please tell us a little about yourself.
Word Cloud: PhD., Physics, Chemistry, Rugby player, Vegetable growing, Irish, Likes weight-lifting, queer, married, happy, excellent friends, epileptic (nearly forgot), gobby.
What's a typical day like for you?
Decision making is a large part of my life, from long term priorities to which support issue to concentrate on. Researching the environment around real-time streaming, being aware of possibilities, trends and customer needs, wants and ideas. So a few meetings, thinking and talking, to gather opinions and facts. And some time to think through decisions to make sure they are right and I can explain them simply.
Why did you decide on a career in technology?
I kind of didn't but I was always good at science, Physics and Chemistry. I did academia for a while, worked for a high-tech engineering company and then felt the urge to try something different, so I fell backwards into a startup that failed in a matter of months. From there I found an old-school search engine called Ask Jeeves, and the rest is history.
Who is your tech inspiration? What have they done and why do they inspire you?
Alan Turing for his brain and imagination. Richard Feynman for being so inspiring. Jocelyn Bell Burnell for her discoveries and what she did with that prize money and Lynn Conway for being a pioneer.
What is your talk at the Women in Tech event about?
Intersectionality and how understanding that can change your life by changing your perspectives
Why did you choose to speak about this topic?
Because it drives to the heart of some of the most important human rights issues of our time
What advice would you give to candidates who want to pursue a career in tech?
Technologies can be learnt, thought processes are vital. People skills and broad awareness are prized beyond measure.
You can catch Alix & Mindy on November 17th at 10:30am (GMT) discussing Intersectionality at the Women in Technology World Series Online Festival.
Join our Talent Community
We're looking for outstanding talent to join us on our purpose to bring the world within reach. By joining our talent community, you'll have exclusive access to our latest opportunities, events, interview advice, and global insights from our Expedia Group leaders. Sign up now!