Skip to main content
Search
Jobs
Commercial
Bring your passion for travel technology and drive
value with partnership across our platform.
Our teams are responsible for commercial relationships with our travel partners across the platform. We are at the heart of our growth ambition, onboarding and supporting our partners in lodging, transport and media solutions.
Bring your passion of travel technology to deliver service solutions for our business customers, platform solutions specializing in marketing and content for our suppliers.
Search Jobs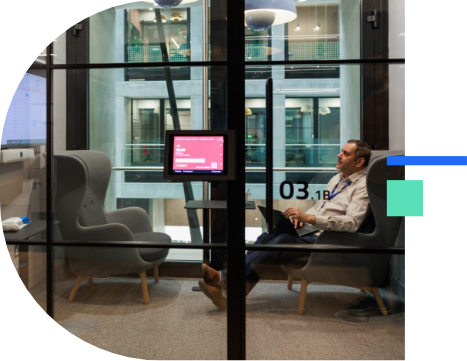 Explore Commercial Roles
Account Management
Business Development
Partner Sales
Account Management
You'll be responsible for owning the commercial relationships for a portfolio of existing clients, from SMEs to Multi-National and Global. Your focus will be on revenue growth and strategic account optimization with our customers and clients at the heart of everything you do. You'll work closely with your portfolio of existing and newly implemented clients across your territory, helping them meet their objectives by providing expert advice and delivering problem-solving initiatives.
View Jobs
Business Development
You'll be a key part of our sales team, contacting potentially interested decision-makers to discuss our travel offering. It's a great opportunity to put your "hunting" skills to work while working in a supportive and encouraging environment. You'll be an innovative thinker, capable of handling customer relationships, reporting on trend analysis, and finding creative solutions to traditional challenges while creating a demand.
View Jobs
Partner Sales
You'll be part of a team responsible for growing partnerships across our travel platform. You are cool under pressure, approach challenges head-on, and enjoy working with a diverse group of clients. You'll have a demonstrated track record in consultative sales, capable of building long-lasting client relationships, effective in managing partner launches and internal stakeholder relationships.
View Jobs
How We Hire
What can you expect from our application process?
Connect with us at career fairs, events, or visit our website, where you will decide on a role and submit your application. Depending on the position, we will evaluate your skills with a technical assessment or case study.

Next is the interview process, where you will wow us with your technical and behavioral skills. Once you have successfully completed these steps, look for our offer to join one of our programs or a full-time role.

We saved the best for last - Welcome to Expedia Group! Once you are a member of our team, no matter the capacity, you will be treated as one of us because you are, and we are excited to have you.
Interview Tips
When you interview with us, we want you to succeed and have a great experience. With a few interview tips and tricks, you can bring your best self and feel confident that you answered the questions to the best of your ability.
Why?

Before you apply or interview for any of our positions, ask yourself this simple question: why do you want to work with us?

Take some time to think about what excites you and what strengths you can bring to the role and Expedia Group.

Our Values

Learn and understand our values – Choose Fearlessly, Force Simplicity, Include Consciously, Trust Each Other and Go Get What's Next.

We will ask you competency and strength-based questions based on these five values, so learning them and preparing in advance will help you understand what we are looking for.

Be Yourself!

Do your research and be prepared, but when it comes down to it, we want to meet the real you!

Your interview and assessment day is just as much for you to make sure we're a good fit for your career goals, so remember to relax, take some deep breaths, and be yourself! We can't wait to meet you!
Learn about what our Commercial
teams are working on!
Expedia Group Blog

Notice: Undefined property: stdClass::$hide in /home/expediabay/expedia2022.bayard-dedicated.com/wp-content/themes/careers.expediagroup.com/template/commercial.php on line 84

Join Our Career Network
Not ready to apply to an open position or didn't find something that fit? Subscribe to our career network, and you'll be among the first to know about new opportunities, and we'll share what's happening around Expedia Group.
Subscribe