Skip to main content
Search
Jobs
Nothing But The Best
At Expedia Group, our purpose is to strengthen connections, broaden horizons, and bridge divides. Our mission is to power global travel for everyone, everywhere. We can't do that without the most knowledgeable, passionate, and creative people on our team. We recognize our success depends on the success of our people, which inspires us to provide the very best in rewards and benefits. To work with the best, you have to be the best. Join the adventure today.
Choose Fearlessly

Own your own decisions. Make mistakes. Move on. Begin again.

Force Simplicity

Drive clarity and create momentum. Focus on impactful work.

Include Consciously

Bring people in. Drive success for everyone around you. Seek out diverse ideas and experiences to better outcomes for our travelers and our company.

Trust Each Other

We challenge each other and then place our trust in each other to deliver.

Go Get What's Next

We're always hungry for a better future and we have big dreams - for ourselves, for the company, and for the possibilities opened up by travel.
Inclusivity & Diversity Matters
At Expedia Group, we are dedicated to creating an inclusive environment for everyone. And we truly mean it. Regardless of gender, race, ethnicity, age, disability, or sexual orientation, we remain united by our values, and we celebrate our unique differences.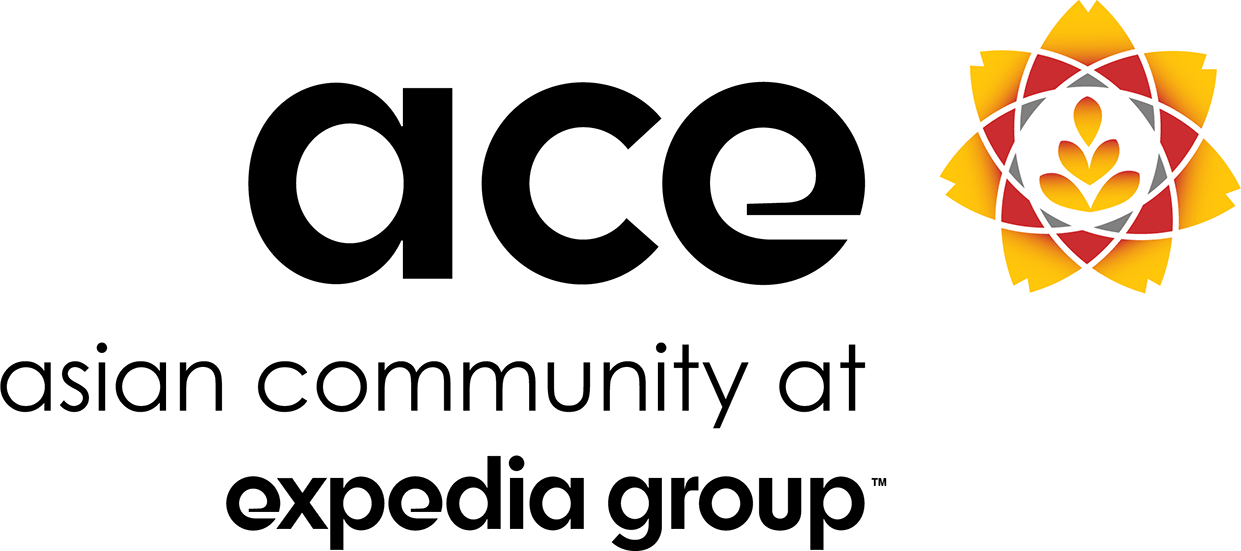 Asian Community at Expedia Group (ACE)
Ability Inclusion Movement (AIM)

Black Expedia Allied Movement (BEAM)
Indigenous Diversity, Expedians & Allies (IDEA)
We've created a community within Expedia Group that celebrates Indigenous identities through events by engaging with local communities, creating professional development opportunities, and curating self-education material for allies.
Latinx at Expedia & Allies
for Development (LEAD)
Expedia Group LGBTQIA & Allies (Pride)
Initially formed to create a sense of solidarity and celebrate, empower, and spread awareness of our Pride members and their allies here at Expedia Group and beyond. We continue to accelerate existing global conversations, grow our global membership, and educate our employees about both the contributions and barriers of the LGBTQIA community.

Expedia Group Veterans Friends
and Family (EVFF)
Our mission is to develop community, mentorship, and career growth for Veterans while partnering with their community of families, friends, and first responders. We translate and leverage our Veterans' talent, skills, and experiences and boost their value and contributions to build and better Expedia Group overall.
Women at Expedia Group Learning
& Leading (WELL)
We Give You More
At Expedia Group, we support the whole you — the family you, the traveler you, the technologist you, and the adventurer you. We believe well-being and performance are connected. In order to do your best, you need to feel your best, which inspires us to provide you with rewards and benefits that suit your lifestyle.
Invest in your physical, emotional, and financial well-being
When it comes to well-being, there is no single way to take care of ourselves. Expedia Group offers a number of resources to help you and your family stay healthy and happy.
Family support and care
Creating a balance between your home and work life is important. That's why we provide benefits that support our employees and their families, in all stages of life.
For your adventurous side
It's no secret that we love to travel – and our benefits reflect that. We offer various programs that provide travel discounts for our employees and their friends and families and opportunities for you to explore and work from one of our many global offices.
Benefits & Perks
Expedia Group offers many benefits for employees across the globe. Benefits may vary by location.
Medical, dental, and vision

Parental & family caregiving leave

Workplace accommodations

Flexible spending accounts — health care FSA and/or dependent care FSA

International airlines travel agent network (IATAN) membership

Employee assistance program

Nudge membership providing customized financial education

Adoption and surrogacy assistance

Pet support benefits

Talkspace, a 24/7 online therapy service

Competitive paid time off programs for vacation, holidays and illness

Wellness & travel reimbursement
Learning & Growth
Learning
Gigs
Allyship
Mentoring
Learning
We create impactful human-centered solutions that foster vibrant, meaningful career growth. Our learning programs and products cover performance and leadership, tech and product, commercial, learning communities, and resources specific to roles and responsibilities. We believe learning happens anytime and anyplace and that everyone is a learner and a teacher.
Gigs
We believe in the power of providing employees with opportunities to grow, learn more about the company, build new skills and expertise, AND share unique expertise with other teams. The EG Gig program is an opportunity for employees to temporarily move teams in order to deepen EG knowledge, gain new skills and experience, and share expert skills and experience. It's gig ON!
Allyship
Our Accessibility Resource Center provides resources about accessibility and disability inclusion to create a more inclusive, equitable work experience for Expedia Group employees and a travel experience for our customers.
Mentoring
We show up for each other. At Expedia Group, we want employees to develop their full potential. Our Mentoring Program is here to help employees define their own success by connecting with Expedians from all locations, identities, and walks of life to work on accelerating skills development from the start of their career with us.
Impact & Sustainability
At Expedia Group, our success is inspired by a shared belief that every individual can make an impact by bringing our talents together to accomplish amazing things. Whether it's serving communities worldwide as part of our Global Day of Caring, giving in-kind consulting advice to help a charitable organization thrive, or providing grants to philanthropic initiatives worldwide, we believe in people helping people make a difference today for a better tomorrow.
Connecting Our Communities
Matching Gifts &
Volunteer Hour Match
We're humbled by our team's passion for individual giving and volunteering. That's why we honor their commitment by matching donations and the value of the time they volunteer – to reinforce their significant efforts and support the organizations they care about most.
Global & Local
Volunteer Committees
Grassroots volunteer efforts contribute to the unique community cultivated at Expedia Group. Initiative, innovation, and compassion extend into all aspects of our lives. That's why many locations have employee-driven committees that benefit local causes.
Global Month of Caring
This signature volunteering event is an extension of our team's passion for giving back in their own communities. Hosted in more than 50 countries during our Month of Giving, this event provides all Expedians the opportunity to join together, giving their time and talents to make meaningful contributions where they work and live.
Responding to Disasters
When disasters strike, addressing immediate needs is paramount. But disaster giving cannot end there. Expedia is proud to partner with the Center for Disaster Philanthropy (CDP) to fund medium- and long-term recovery with an equity-focus. We contribute to CDP's ongoing work in the U.S. through local and global donations.
Join Our Career Network
Not ready to apply to an open position or didn't find something that fit? Subscribe to our career network, and you'll be among the first to know about new opportunities, and we'll share what's happening around Expedia Group.
Subscribe